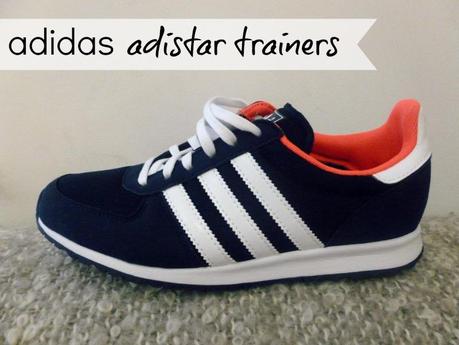 After buying 

Vans

last year, and then my

Nike Blazers

, I have been hooked on trainers. I live in them at the weekend - I have to dress fairly smartly for work and am so knackered by the weekend I just want to be comfy. I ordered these Adidas Adistar Racer Navy Trainers from

ASOS

 last week, and used a 20% off code to get them a bit cheaper than the RRP. I've just seen they're sold out now though, doh. I can't be the only one who fell head over heels (there's a pun in there somewhere?) for them!

These are pretty 'sporty' for my usual taste, and never thought I'd want a pair in this style but I just love them! They're super comfy and light weight, perfect for casual weekend wear and hopefully some warmer weather. 
What do you think?