It's that time of year again when new blogging initiatives appear, as you will have seen with the most recent post on the NorthSouthEastWest blogging concept.
My 7 Links
is another new blogging initiative, started by
Trip Base, with the goal of giving long forgotten blog posts a chance to see the light of day again. The initiative also allows me to bring five worthy bloggers to your attention. 
So here are my seven posts in seven different categories, followed by my five recommended expat bloggers. 
1.
In Search of a Life Less Ordinary's most beautiful post:  Love you Murph
There was no doubt in my mind which post would sit in this category. I simply had to re-open the blog post vault and pull out the tribute to my loved and not forgotten chocolate lab, Murphy. Maybe not everyone would agree that the post should sit in this category but my little pup was beautiful to me and I can only hope this post did him some justice. I will always miss my boy.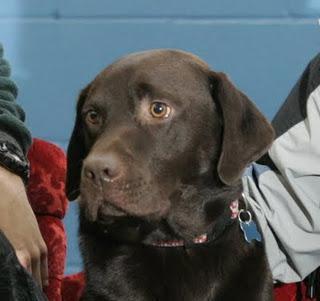 Love you Murph
2.
In Search of a Life Less Ordinary's most popular post:  The odd one out: trying (and failing) to fit in
Some of my most popular posts have been the ones that delve deep into the tribulations of expat living, looking at the negatives as well as the positives. On hit rates and comments alone, one of my most popular posts looked at the struggle I had with fitting in after arriving in Vancouver, Canada and the things I did - and didn't - do.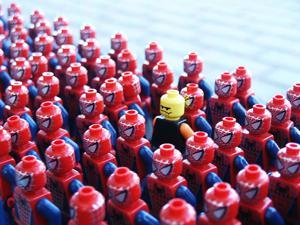 The odd one out
3.
In Search of a Life Less Ordinary's most controversial post:  Winter? What Winter?
The most controversial post on this blog concerned my declaration that Australians are in denial that it gets cold in Sydney and that winter ever exists. The post was controversial enough that one of Australia's leading journalists disputed my claims to her Twitter followers, which resulted in a well-known BBC correspondent following up with me. I was deliberately provocative with this post and rightly so. Australians are in denial!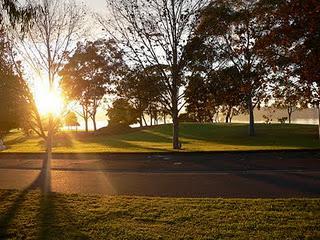 Winter? What winter?
4.
In Search of a Life Less Ordinary's most helpful post:  When the going gets tough, should I get going?
What started out as a relatively innocent post rapidly became a bit of a cathartic exercise in evaluating what I was getting from my current Sydney life versus those things I had set out from England many years before in search of - and whether there was a conflict between the two. Whilst the post itself may have been of some help to others, the post comments triggered a wave of helpful exercises, insights, and advice to both me and those people commenting on the post. In my opinion, this post makes it into the 'helpful' category on that basis alone.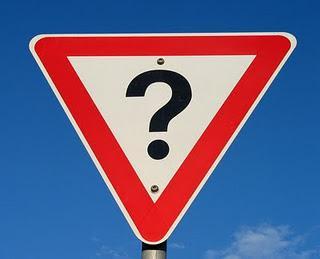 When the going gets tough, should I get going?
5. An
In Search of a Life Less Ordinary post whose success surprised me:  The sun, sea, sand and me
Back in December, I posted on our decision several years ago to move from Canada to Australia, and the kind of life we were seeking here on Sydney's Northern Beaches. The hit rate on this post has far exceeded most of my other posts put together, which has surprised me given that the topic and post itself were fairly innocuous and run-of-the-mill. What it may have revealed is that there is one heck of a lot of people out there a) interested in emigrating, and b) identifying Sydney as a possible destination. I can fully understand why on both counts.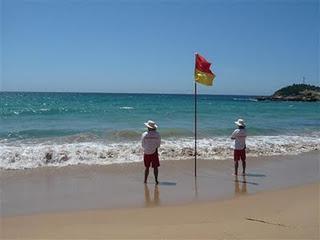 The sun, sea, sand and me
6. An
In Search of a Life Less Ordinary post I didn't feel got the attention it deserved:  Finding my inner Warrior / The battle to protect Canada's Pacific Coast
I'm going to cheat and nominate two posts for this category.
The first post relates to an absolute legend in my neck of the woods. In fact, in all of Australia. The Sandhill Warrior is a fascinating guy with an epic training regime to boot...  and this expat endures the Warrior's never-ending punishment on a twice-weekly basis. Read this post and you'll literally feel my pain. And when the Warrior read this post, boy, was I in trouble.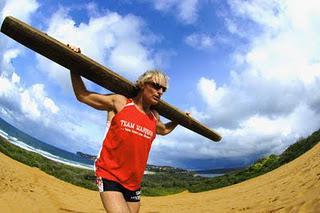 Finding my inner Warrior
The second post relates to a subject very dear to my heart - the protection of the West Canadian coastline. This area of outstanding natural beauty has come under increasing threat in recent decades and the post raised awareness of a particular battle underway to remove the prospect of a vast oil pipeline and shipping terminal in the area, which would likely draw in vast numbers of oil tankers into an already fragile region. It would do no harm for this post to get a few additional page views.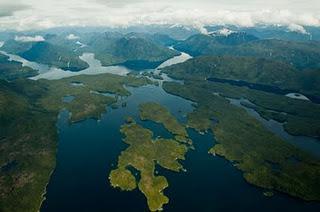 The battle to protect Canada's Pacific Coast
7. The In Search of a Life Less Ordinary post I am most proud of:  A sporting dilemma
I am most proud of this post for one reason. Prior to becoming a blog post, it was my first published article in The Telegraph and, for that reason alone, I was - and still am - extremely proud of it. It also addresses a subject close to my heart - sports rivalries and loyalty to the team of your country of birth. That the English cricket team claimed an Ashes Series victory not long after in the land down under, with me sat in my ringside seat, was a nice bonus.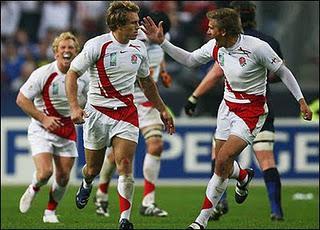 A sporting dilemma
And here are my recommended expat blogs for your pleasure:
1. 
Dear England, Love Canada
- life as an expat Brit in Montreal and around Canada.
2. 
The Life That Broke
- takes of a Jersey girl abroad.
3.  Adventures in Expat Land - living abroad and sharing the good, the less good and the just plain odd.
4.
I was an Expat Wife
- her expat days me be over (for now), but she still has a lot to say about expat life.
5.  Vegemitevix - a Kiwi expat in the UK licking the Vegemite off life's fingers.
Enjoy catching up with the seven posts from the
In Search of a Life Less Ordinary
archives and I hope you have time to visit some of these five deserving blogs.