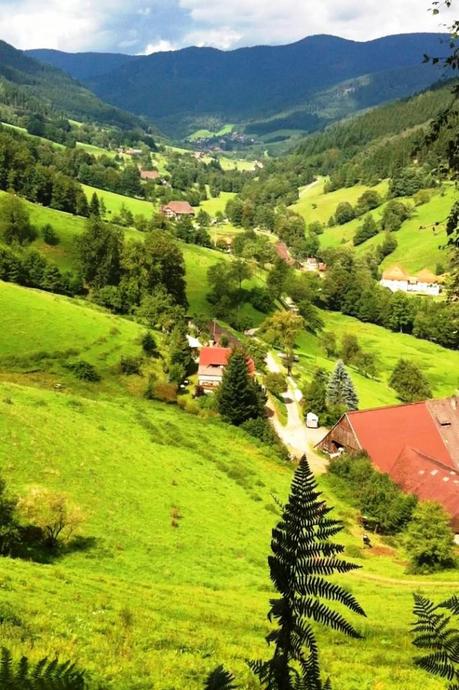 I was thrilled to be nominated for the 7 Links Blogging Project by Cathy from Traveling with Sweeney.  The 7 Links Project is organized through Tripbase with the goal of uniting bloggers and a chance for reflecting on past posts in seven different categories.  Without further ado, here are my 7 links:
Most Beautiful Post: A Photojourney Through the Black Forest
I love spending time in the Black Forest and more weekends than not, I can be found hiking on one of the hundreds of trails found there, so perhaps it comes as no surprise that I think this is my most beautiful post.
Most Popular Post:  My Favorite City in Germany That You Probably Haven't Heard Of
I was delighted when this one took off, receiving more than 10,000 stumbles the first week and it remains my most visited post of all time.  It is such a special place and I am glad to share it so that others may also discover it for themselves, since it is an off the beaten path place, not easily discovered on your own.
Most Controversial Post:  An Expat's Response to "Germany is the Least Funny Country in the World"
I was outraged when I saw the results of a survey indicating that Germany had been voted the least funny country in the world.  Many Expat in Germany readers also stuck up for Germany, while other readers thought the title was well deserved.  The comments section of this post is an interesting read of strong opposing opinions and I enjoyed hearing the different perspectives -  even if I didn't agree with them.
 Most Helpful Post:  My #1 Travel Safety Tip
This post was inspired by an event that had recently happened to me and I hope that this simple tip will help keep other travelers safe as well, since it's useful regardless of what country you're traveling in.   The feedback from this post was very positive.
A Post Whose Success Surprised Me:  Culture Shock in a German Hospital
This post was a cathartic way of sharing my experience of staying in a German hospital.  I was shocked by the interest it received and pleasantly surprised by the stories that Expat in Germany readers shared from their own experiences.
Deserved More Attention: The Most Influential Person I Met While Living in Thailand
This post did OK, but I was hoping that the surprise influential person I revealed would have resonated more with readers.  It was also a lengthy post, so that might have had something to do with it.
Post I'm Most Proud Of:  6 Things I Learned from Getting Deported
Let me clarify, I'm not proud that I got deported, but I'm proud that I shared my story and hope it can help others who may be dealing with shady bosses in a foreign country.  I received quite a few long emails from readers about this post sharing their own deportation stories, which touched me as I could feel their distress through their words.
I thoroughly enjoyed participating in the 7 Links Project and am now pleased to nominate:
Zhu - Correr Es Mi Destino
Mette – Italian Notes
(an additional nomination is being confirmed at time of publishing)