I know most of you are already familiar with Sample Room and I am now on my 6th Haul from them.  I actually got these items around mid-month of May and yeah, finally I get the chance to share this post with you.  I really wanted to try the whole Gluta-C intense whitening line as I've already read a lot of compliments for the brand but the timing is always not right whenever I try to get the lotion, soap, and scrub.  Thankful that I was still able to spot on these items.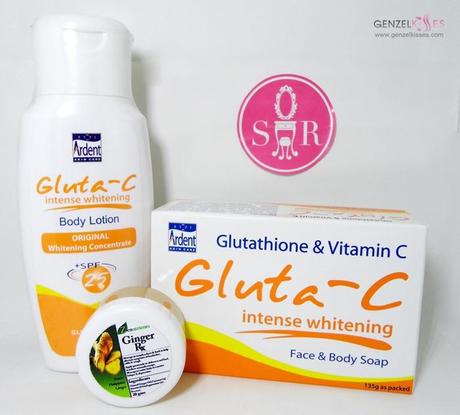 My 6th Haul from Sample Room
1.  Gluta-C Intense Whitening Original Body Lotion Spf 25
2.  Gluta-C Intense Whitening Face & Body Soap
3.  Zenutrients Ginger RX Balm
I'm so happy with my purchase and I'm actually using them now except for the lotion as I still have a few bottles to finish.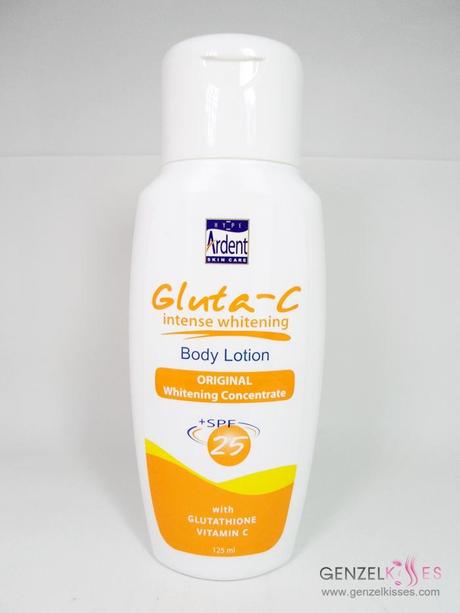 Gluta-C Intense Whitening Original Body Lotion Spf 25
It comes in two full sizes and mine is 125 ml for P164.75 ($4).
They also have this in 300 ml which costs P329.75 ($8).
INTENSE WHITENING ACTION
A whitening complex combining Glutathione, Vitamin C and Plant Extracts that whitens intensively. Glutathione and Vitamin C are anti-oxidants, which prevent skin damage due to environmental stress. Together they improve skin tone and texture to reduce fine lines and wrinkles.
ADVANCED SKIN NOURISHMENT
Vitamin C, E, Shea Butter deeply moisturize to help reduce the signs of premature aging like skin dullness, dryness and age spots.
Light, non-greasy formula quickly absorbs into the skin and leaves no sticky residue.
EFFECTIVE SUN PROTECTION
Protects the skin 25x longer from harmful UV rays that cause skin aging and sunburn.
Click for Source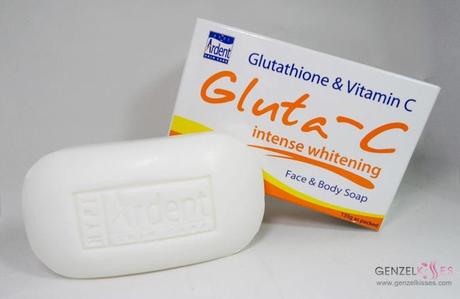 Gluta-C Intense Whitening Face & Body Soap 
It also comes in two sizes.  They have 60 grams – P59.75 and 135 grams – P104.75.  The one above is 135 grams which is quite big and I've been using it for two weeks now and I think it can still manage to last till the end of the month provided that I take a bath twice a day.  It's really worth it if you're going to buy it from Watsons or other stores that carry Gluta-C.
INTENSE WHITENING
Intensely lightens dark spots, blemishes and evens out skin tone. Suppresses melanin formation, which causes pigmentation and works at a deeper level even after rinsing off.
GENTLE CLEANSING
Specially formulated with moisturizing ingredients that cleanses skin of dirt and impurities without drying the skin.
ANTI-BACTERIAL
Formulated with antibacterial properties that inhibits microbial growth, keeping skin cleaner, healthier and smelling fresh longer.
For faster results, use in conjuction with other Gluta-C Intense Whitening products.
Click for Source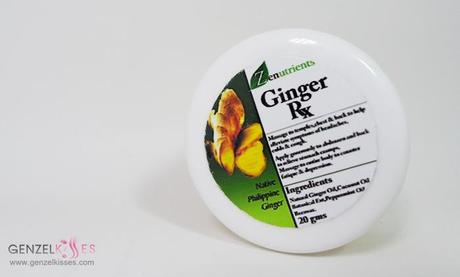 Zenutrients Ginger RX Balm
I'm actually about to get the Gluta-C Body scrub to complete the set but unfortunate it was out of stock so I got this instead which I'm thankful I did.  I'm loving this product and I'll be reviewing this very soon.  This one is 20 grams (full size) and costs P225.00 ($5.50).
Reduces stress, soothes away tension, relieves aches & helps blood circulation. Ginseng has been used for centuries to heal, relieve & promote well-being.
Direction for use:
Massage to temples, chest and back to help alleviate symptoms of headaches, colds and cough.
---
For more information visit:
Sample Room Website and Facebook Page.
If you want to read my previous Sample Room Hauls, click!

Have you tried Sample Room? What did you get?