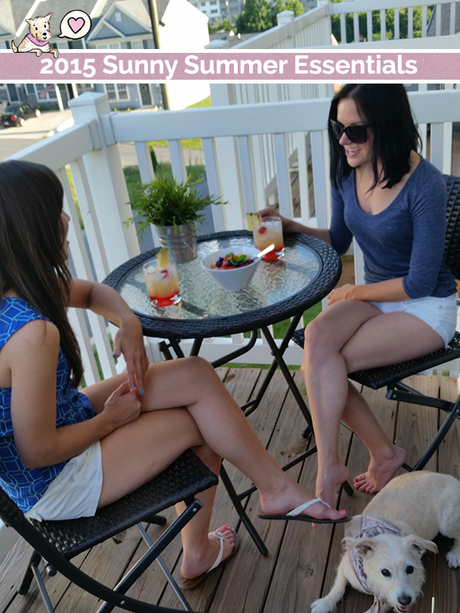 Summer is in full swing and in Morgantown that means it's hot a humid a lot of the time! I've been taking advantage of our apartment's pool, my little deck, and the West Virginia recreation as much as possible. With only a few months left of this gorgeous season, I've put together a list of my 5 summer essentials for 2015.
Fruit salad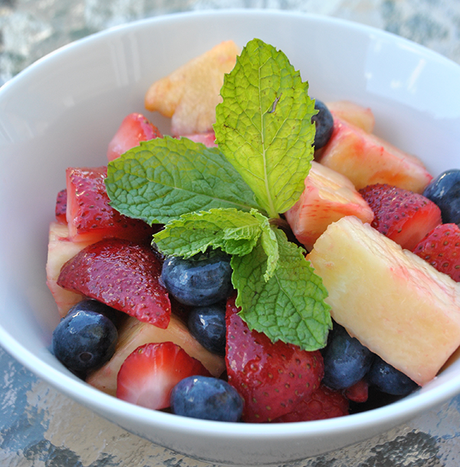 There is truly nothing better than fruit salad right out of the refrigerator after being chilled for a few hours. This fruit salad has berries and pineapple with a little lime juice, honey and mint for flavor. Super simple and best right out of the fridge!
Cool cocktails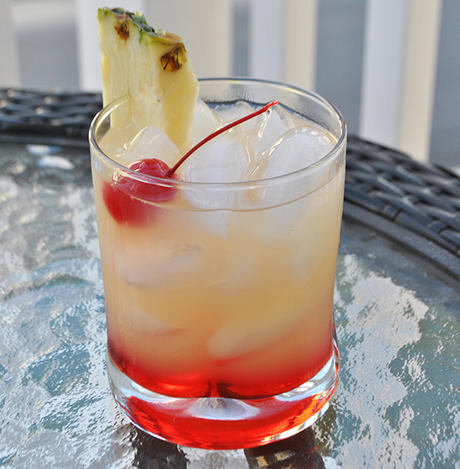 This Tropical Vodka Lemonade is a little twist on one of my absolute favorite summer drinks. Usually you can find me sipping vodka mixed with plain lemonade, but for this cocktail I added some pineapple juice, grenadine and a cherry for color.
Good Friends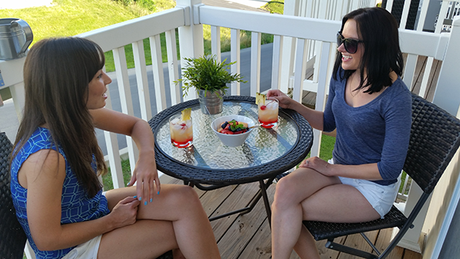 I'm not what you'd call and outdoorsy person, but I like to be outside in the summer as much as possible. I like to sit on my deck or sit by the pool or visit any of WV's parks to do a little hiking with Molly. While I love visiting new places, I also love when my good friend Lenna comes over on random weeknights to to talk about girly stuff and laugh. Plus, she's willing to sit in awkward photos with me if I ask her to (thanks Lenna)!
Sunglasses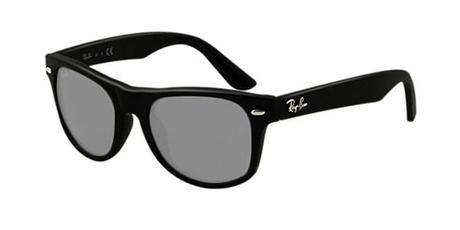 So I actually took the plunge and got contacts this summer! While I love the new look and the options it gives me, I'm not always crazy about having a lens in my eye, so I still stick to prescription specs for some of the time (especially sunglasses). I like to swap out my styles and I'm always looking for new sites with options. Check out this site called
Salt City Optics
the next time you're in need of a new pair. They offer 20% off with code SUNNY20 and you can get a pair of classic Ray-bans with prescription lenses for $126!
Sunscreen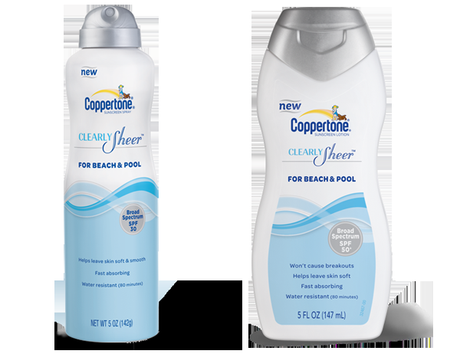 The last thing my twenty year old self would expect my… later-twenty-something self ;) to add to this list would be sunscreen, but I now wear sunscreen every time I'm in the sun. I
love
Coppertone Clearly Sheer in both the lotion and the spray. For my face I have to credit my friend Melia who told me about EltaMD facial sunscreen. After I made a horrible sunscreen recommendation to her, I feel forever grateful that she shared this little treasure with me. You can get EltaMD sunscreen at my THE BEST online skincare store out there:
Dermstore.com
.
I was asked to participate in a Sunny Essentials project by Salt City Optics. I was offered no payment for this post, but I wanted to let my fellow prescriptionistas know about another site to shop!