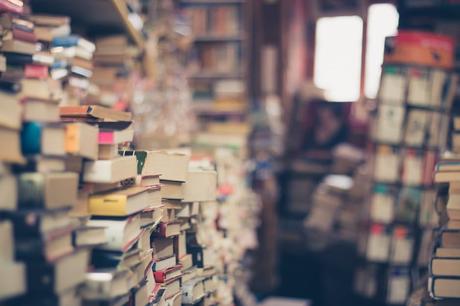 So after some procrastinating, I have some reading goals and plans in place for 2017.
2016 has been a great year for books. I have read almost 300. My top books each month and favourite for the year will follow later today.
In 2017 I plan to take part in the Popsugar Reading Challenge again. I started it this year and stopped it. I missed it. I really enjoyed taking part and the 2015 challenge helped me find some great authors so I'm doing it again.
I have also bought a super cute reading log from Amazon: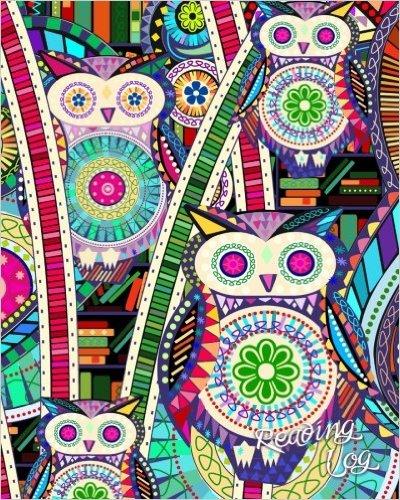 I will probably use two or three across the year as I can enter details for 100 books including reviews.
I'll be able to use it for notes for my reviews as I go.
I have got rid of my TBR lists. I had a few for digital library books I'd like to read and other lists. Having multiple reading lists takes the found out of just going my digital library, browsing and choosing a book that looks interesting.
The only TBR list I have left is for books I either own, got via NetGalley, borrowed from the library or was given a review copy for. I have this just to keep a track of these because I wouldn't remember otherwise.
I don't have a set number of books to read in 2017 in mind. I'll read whatever I get through across the year. I do have some mini goals I want to tick off:
I have read very few books considered a 'classic'. I tend to view these as huge, long-winded monsters I will get a migraine trying to wade through. That might be the case for some but not for all.
I want to stretch myself a bit in 2017 so have decided to read 4 classic novels across the year. I don't have a month to read them planned or anything as long as I read the 4 by this time next year.
NB: For the sake of argument a 'classic' novel includes modern classics, a classic from the days of yore (I did actually say that) and a book that can be found on any list of classic novels.
My 4 choices are below in the order I've chosen to read them. I have ordered a paperback from Amazon because I think this will be the best way to read them:
The Old Man and the Sea
Wuthering Heights
Heart of Darkness
Anna Karenina
Incidentally, the copies I bought are all Wordsworth Classic editions.
Read 12 Joyce Carol Oates Books
I still have quite a lot of JCO's stuff to read so I'm setting myself a goal to read 1 every month. I chose 12 titles at random from my TBR pile across her more recent works, older stuff and includes novels and story collections:
Jack of Spades (recent)
Oates in Exile (older stories)
Middle Age: A Romance (recent)
Freaky Green Eyes (older YA)
Rape: A Love Story (older)
The Accursed (recent)
Lovely, Dark, Deep (recent stories)
High Crime Area (recent stories)
Broke Heart Blues (older)
Man Crazy (older)
Marya: A Life (older)
My Heart Laid Bare (older)
I also plan to continue reading a non-fiction book every month.
As stated above, I am taking part in Popsugar 2017.
I also plan to treat myself to a new poetry collection or anthology every month to start building up my collection again.

I'm thirty-five years old and live in Glasgow in the UK with my partner of ten years. I work in a support team for a call centre. I like reading especially Joyce Carol Oates and Stephen King. I write fiction and poetry. I enjoy watching TV (Grimm, Torchwood, Doctor Who, Lip Service, The L Word etc). I like to play video games and am a fan of survival horror especially the Silent Hill franchise. I like to watch movies especially horror and anything where someone dies. View all posts by pamelascott30