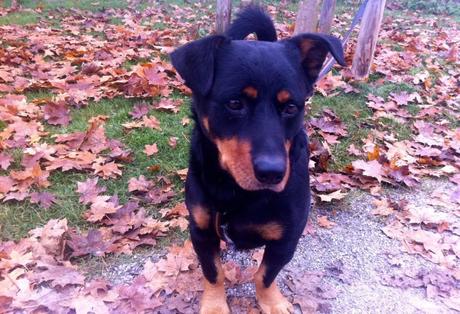 From my own personal experience and observing other expats in three different countries, I have found that having a purpose is the single most important thing you can do be happy when living abroad.  If you have a job that will give you a sense of purpose and that may be part of the reason why you are living abroad in the first place.  It's trickier if you don't have a job as is the case with a lot of trailing spouses or people who move for a relationship.  Each time I've lived abroad I had a job, except for when I moved to Germany.  Before moving to Germany I thought about what I wanted to do and what I could do given the visa limitations.  I decided to attend intensive German language courses (25 hours a week) since I wanted to learn German as quickly as possible.  I also decided it was time for a career change and began to work as a travel blogger/freelance travel writer.  I also continued to hike every weekend, something I also did when living in Canada.  Exploring hiking trails in Germany has also given me a sense of purpose and has been a great way to meet other hikers and to combatloneliness when living abroad.  All these activities combined have given me a sense of purpose in my life.  As a result I believe I have had an easier time adjusting to life abroad than many of my fellow German language classmates who seem to struggle with adapting to their new life abroad.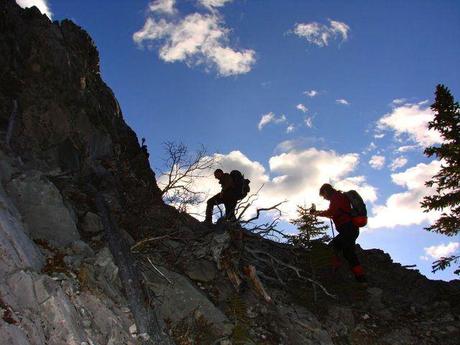 Hiking has also given me a sense of purpose when living abroad.
Now that I am no longer taking intensive German classes (although I still take German classes twice a week) I found that I had more time so I decided to find a sense of purpose in new ways which have included: teaching two Adult Education online courses for a university in Canada, volunteering to walk dogs at the animal shelter, (Snickers is one of my favorites and is pictured above), exploring Germany on weekly sight seeing outings with friends,  and joining a German book club with other expats in which we read and discuss a book in German – not the easiest thing given my intermediate level of German but useful for improving my German.  As a result of all of these activities I feel I have a sense of purpose even though it has slightly shifted since when I first moved to Germany, although I still do make free calls back home when I need a pick me up.
In January I will only be teaching one online class so my purpose will be shifting yet again.  This time I plan to start writing a book which has long been a dream of mine.  This is a daunting venture but I am up for the challenge, and it gives me a new sense of purpose.
Finding a purpose when living abroad looks different for everyone.  I have two friends that are doing online Master's degrees while living in Germany.  In S. Korea I  had several friends that practiced Hapkido (a Korean martial art) five times a week and as a result received their black belt in just over a year. I have another friend who was a doctor in Guatemala but is unable to practice medicine in Germany without upgrading her medical qualifications first, something she isn't willing to do at this point.  She has found her purpose in volunteering every afternoon at a nursing home and is hoping it will lead to paid employment given her background.  I have another friend who has chosen to take a break from her demanding career and focus on raising her two young children for a few years before returning back to work.
From my observations it doesn't seem to matter what your purpose is when living abroad, just having a purpose and one that you are interested in will make you a happier person when living abroad.
Note:  Snickers (top photo) is one of the dogs I walk and he is beyond lovable and available for adoption at the Munich Animal Shelter.  If you're able to give me a good home, please consider adopting him.