Mutter paneer recipe with khoya is one of the most popular dish in North Indian cuisine. Khoya matar paneer is very easy to cook and perfect for those who like creamy and buttery dishes. Don't worry about the fat as you can cut calories, by using homemade khoya (Dried evaporated milk), made from skimmed milk in 5 min.
For healthier option you may replace paneer with silken tofu. Mutter paneer recipe with khoya was in my to do list from a long time. Finally I tried it last weekend and the taste was awesome. Addition of khoya makes it different from regular matar paneer and it tastes so yummy.
Let's come to the recipe.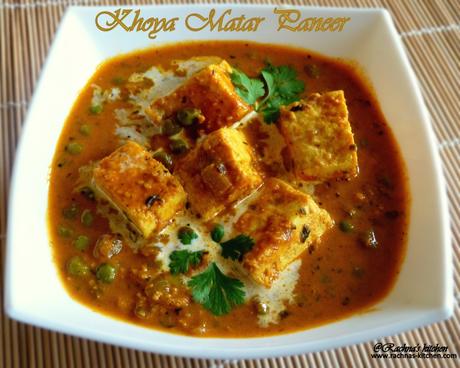 If you are looking for more paneer recipes you may likeKadai Paneer Recipe Restaurant Style, Paneer Butter Masala Recipe, Chilli Paneer Gravy Recipe with step by step pictures.
Ingredients
2 cups Paneer cubes ( about 250 gms )
1 ½ cups green peas or matar - fresh or frozen ( thawed if frozen )
3 medium sized ripe red tomatoes, chopped roughly
1 large onion, chopped roughly
½ inch piece of ginger, chopped (adrak)
2-3 garlic cloves, chopped (lahsun)
2 green cardamom pods
½ tsp black pepper
2 ½ cups water
½ teaspoon turmeric powder,
½ teaspoon red chili powder
½ teaspoon cumin powder
1 tsp Coriander powder
½ teaspoon Garam Masala powder
1 tablespoon Kasuri Methi ( dried fenugreek leaves )
2 tablespoon oil
2 tablespoon Khoya(mawa)
A handful of Coriander leaves for garnishing (dhania patta)
Salt as required
Step by step Mutter paneer recipe with khoya
Step 1. Gather all ingredients and do chopping and slicing.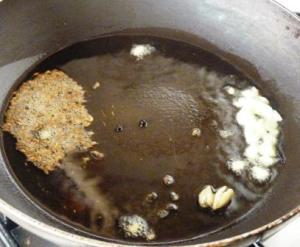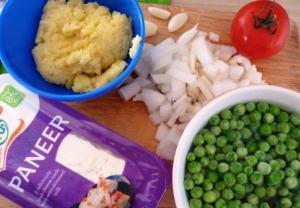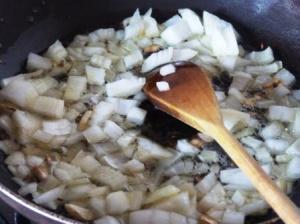 Step 3. Now add onion and fry till it turns all pink and nicely caramelised. Add the ginger and saute again for a minute.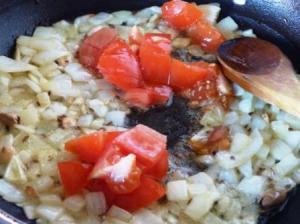 Step 4. Add chopped tomatoes to the pan. Mix and cook until the tomatoes turn soggy and soft.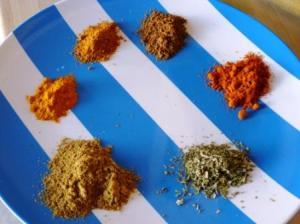 Step 5. Dry spices required (turmeric powder, coriander powder, red chill powder, garam masala, dried fenugreek leaves and cumin powder)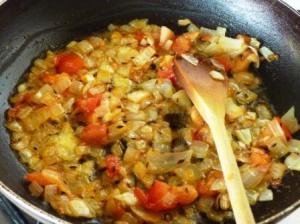 Step 6. Add all the dry spice powders. Saute for 30 seconds until fragrant.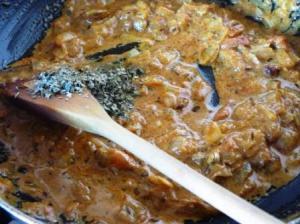 Step 7. Add 3 tbsp of water to cook the paste. When the paste gets cooked, it will start leaving the oil aside. Be patient and keep stirring the paste frequently on low-medium flame. Add kasoori methi.
Check the consistency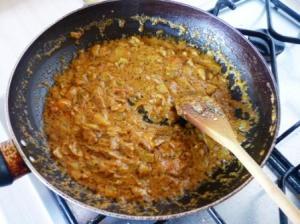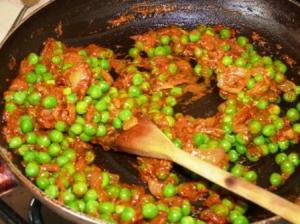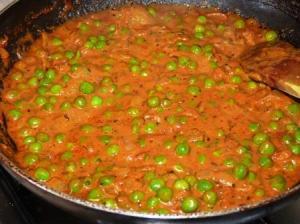 Step 8. Add peas or matar to the mixture, stir again. Add water and season with salt. Turn the flame to the lowest for simmer for about 10 min with the lid on.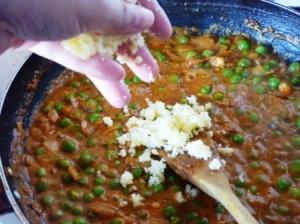 Step 9. When it is cooked, add crumbled khoya/Mawa to the mixture and stir well .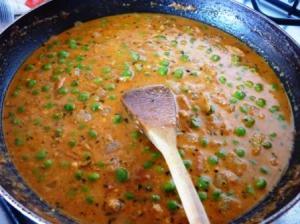 Add water to adjust the consistency.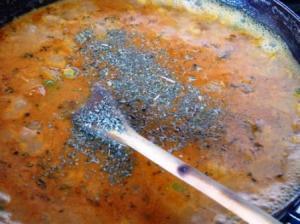 I found the kasoori methi was less, so added 1/2 teaspoon more.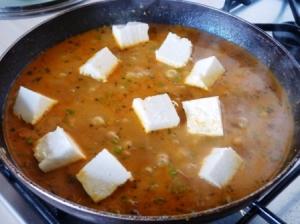 Step 10. Add the paneer cubes. Simmer for 1 to 2 minutes on a low flame. Now turn off the flame, let it sit covered for 10-15 minutes before serving so it absorbs all the flavours well. It will get thicker with time. Note - Do not cook gravy after adding paneer as it will get hard.
Garnish with fresh coriander leaves and fresh cream. Serve Khoya matar paneer hot with butter naan or rice.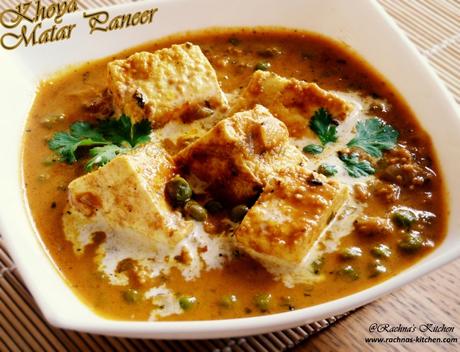 Enjoy!!
Tips to make best Mutter paneer recipe with khoya
Silken tofu can be substituted if paneer is not available in your place.
You may substitute the Khoya/Mawa with cream if it's not available.
You may prepare gravy in advance and freeze it about 4 days. Whenever you want to have Khoya matar paneer. Heat a pan, add 1 tsp of oil, fry the gravy and add paneer cubes. Stir well and add water to adjust the consistency, that's it, your instant khoya matar paneer is ready in no time.
If you are making this in a pressure cooker - follow the instructions till adding spices. Once it's done, add paneer, peas and water and cook it till one whistle. Open when pressure ease off, and continue with Khoya addition and the remaining procedure.
I did not add sugar because khoya/mawa has its own sugar so no need to add extra.
You can make Matar Paneer same way, just omit khoya from this recipe.
Recipe card - Mutter paneer recipe with khoya
Khoya Matar Paneer Recipe