Trust, if you like this blog then you'll LOVE theirs…
We all have our favorites that we know we just have to visit and be inspired by on a daily basis. Thought I'd share 5 of mine that I may not have properly given props to enough in the past. These ladies all have a certain style that I aspire to attain myself: that hip, cool, eclectic, a touch of glam, kind of effortless style. Their posts range from décor to fashion to travel to shopping to food; their picks and pics are always easy on the eyes, and often make my heart skip a beat. And I love that they are all REAL women, working hard, making things happen for themselves! In no particular order…
By now you most likely have seen and fell in love with Elizabeth's design for a "Sweet and Sour Nursery", or perhaps her fantastic apartment that includes many of my favorite elements: Lucite, abstract art, a beni ourain rug, a Christian Chaize print, a bar cart and poufs (although, she is already redoing everything!). Check out Modern 24/7 for visually inspiring images that scream sophistication and only the highest quality, just like E.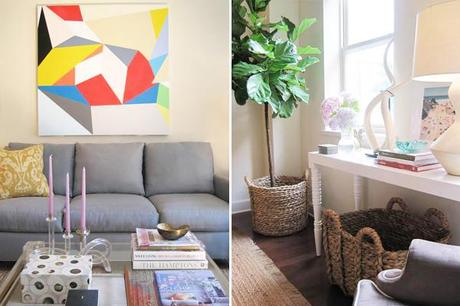 [ Elizabeth's living room ]
Lily is adorable, her taste exquisite for someone so young! She has a particular knack for putting together collections of images that could be your daily mood board. I love that she has recently gotten into painting her own canvases, and I cannot wait to see how her new place comes together. She often provides little sneak peeks that will get you just as excited! I'm particularly fond of her fashion picks that are always of-the-moment and h-o-t.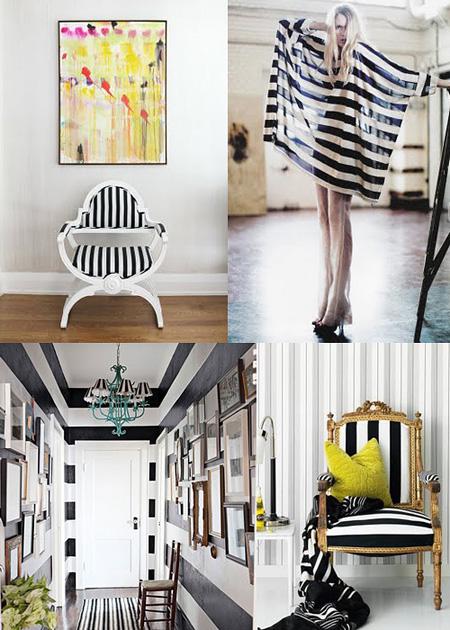 [ A sampling of Lily's picks ]
Naomi is a seasoned professional and really knows her stuff – great for us because we get to benefit from her plethora of D.I.Y. ideas, budget and vintage finds, and ways to tweak pieces that you had not even thought of before! I so enjoy seeing what she's up to with her loft, and am constantly inspired by the visual journey she takes us on when a new idea strikes her fancy. And she is hilarious on top of it all!
[ Naomi's entry bench & IKEA hack ]
Sabra is blessed with both good looks and sense of humor — sheesh!! Couple that with her very own gorgeous photography, mouthwatering vegetarian recipes, stunning fashion picks, laid-back luxe interior shots, and you'll want her to be your new BFF (blog friend forever). You'll be as hooked on her comfie-sexy style as you'll be on her too-funny writing style — here's to selfishly hoping she always stays "lonely" for our sake.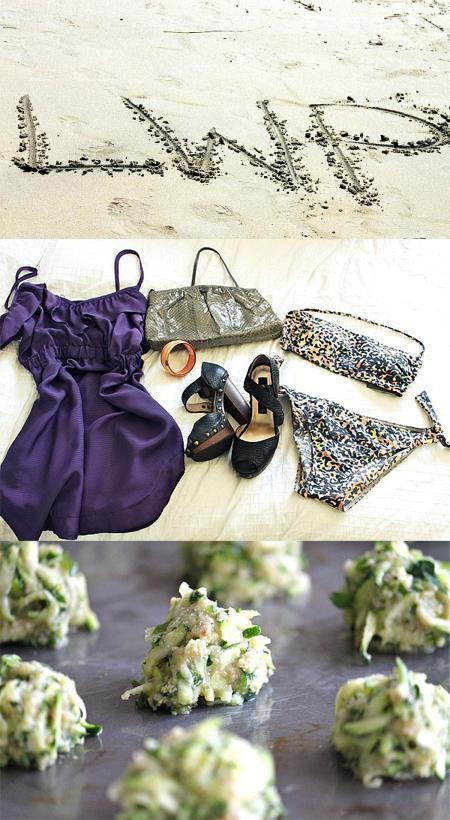 [ A few of Sabra's snapshots ]
I first spotted Irene's pad on Made by Girl, and it was love at first site: pattern, color, vintage-y pieces and a little glam = I die! And then her blog downright turned it into a girl crush. She's fun, she's bold, and she has an enviable eye (and ear) for fashion, interiors, music…you name it. Another clever one, she will no doubt make you giggle to bits, and then make you wish you were as clever as she.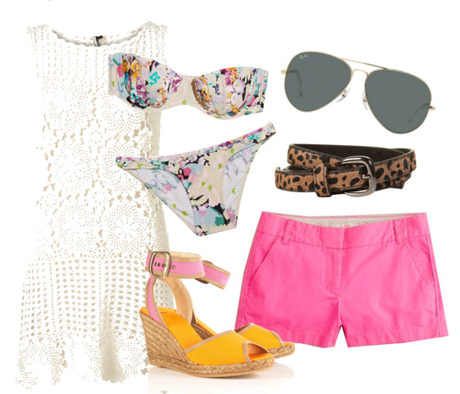 [ A summer outfit by Irene ]
If you haven't checked them out yet, I hope that this convinces you that you really should, like now.
Have a great weekend!