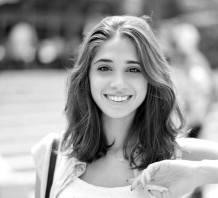 Noor Ibrahim: Contribute to her research
Being Both tells the stories of a few Muslims in interfaith relationships, and a number of additional guest bloggers have written about such relationships on this blog. But my work has focused primarily on Jewish and Christian families, and I often say that I am waiting for a whole body of literature to evolve…featuring voices from Buddhist, Quaker, Muslim, Hindu, Pagan, atheist (and many more) interfaith families. Below, Noor Ibrahim, a young journalism colleague, recounts how and why she seeks to tell the stories of Muslim women in interfaith relationships for a project that I hope will be published in some form. If you can, share your story with her, and help to grow this body of literature. Thank you! –SKM
In a world where interfaith love is an inevitable and increasingly common reality, it is important to engage with the stories that are often left untold. The story I want to tell is about Muslim women who have decided to marry outside of their faith.
I am a 20-something graduate student in New York City, one of the most diverse spots in the world. As an individual who has spent many years of my life away from my home country, I've been exposed to people of varying nationalities, ethnicities and religions. We share ideas and workspaces, classrooms and apartments, dish recipes and traditions. We build life-long friendships and global social networks. Sometimes, we fall in love.
For my Masters project, I will be looking into the topic of Muslim women who have, or are planning to, marry someone who does not share their faith. Given the lack of reporting on this specific topic, I am hoping to include the voices of a wide range of interfaith couples, each with their own unique set of experiences and insights.
I realize that this is a very personal issue for many, and as a result I feel a personal obligation to conduct my reporting as thoroughly and accurately as possible. So I am conducting in-depth interviews with couples about the interfaith marriage process, the social implications, the trials and triumphs, and their hopes for the future.
As I move forward with this project, I am hoping to connect with more Muslim women who have married outside their faith and talk to them about their experiences. If you feel you fit these criteria and are willing to share your story, please do not hesitate to email me at [email protected]. There is a space for your narrative, and I am ready to listen.
Noor Ibrahim is a Jordanian-Canadian student at the Columbia Graduate School of Journalism, where she is currently working on a Masters project about interfaith marriage in the US.