No doubt about it, many musicians work hard at their craft. Working day and night on their sound, album after album, tour after tour, until their fame gets them to a point in which they can essentially do whatever they feel like.
Some turn to acting, such as Justin Timberlake doing a decent job in films such as 'Inside Llewyn Davis' (2013), 'Friends With Benefits' (2011), and 'The Social Network' (2010). Additionally, though some would argue that he's more actor than musician these days, 30 Seconds to Mars singer Jared Leto has practically become a household name after strong performances in 'Requiem for a Dream' (2000), winning Best Supporting Actor in 'Dallas Buyers Club' (2013), and his likely-to-be electrifying performance as The Joker in next year's 'Suicide Squad'.
Conversely, many musicians decide to combine fashion and music and turn their fame and money into building their own clothing lines. Most have realized how easy it is to set up their own online stores and sell their own preferred fashion styles, so here are some of the most unique musicians-turned-designers out there.
Winner of perhaps hundreds of 'Sexiest Man Alive' contests, most notably People magazine's award in 2013, the Maroon 5 frontman and judge on TV show 'The Voice', has collaborated with Kmart on his own clothing range for both men and women.
'Simple rock star chic' is Levine's aim, with classic denim and leather jackets, mixed with plain T-shirts and minimalist sweatshirts. Overall, the styles are affordable, look good and something we'd expect to see Levine actually wear. As for his women's range, Levine allowed his fantasies to run wild and create outfits for women he would likely date. "The best thing about designing a women's collection is that I was able to create pieces that I would like to see a woman wear," said Levine. "It's been a really cool process working...to replicate that simple yet sophisticated style for a woman. I always go back to the idea that style should be effortless. I think that's the most important tip."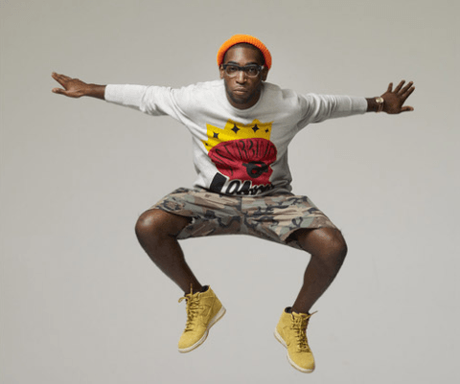 London rapper Tinie Tempah reached worldwide fame with his hits 'Pass Out' and 'Written in the Stars', but it's also his Disturbing London clothing line that's garnering him a good deal of attention. With a strong urban style of long leather jackets, snapbacks and crew shirts in the range, Tinie Tempah knows a thing or two about fashion after being proclaimed GQ's 'Best Dressed Man of 2012', but is keen to stress that he'd prefer his name not to affect the clothing's reputation.
"I don't want people to just go out and buy this stuff because Tinie Tempah is associated with it. I want people to fall in love with it and go and seek it off their own accord," he says in an interview with The Telegraph newspaper. "I want [the collection] to show the different layers of what makes me who I am. I thought it would be good to do something that was high-end streetwear, based around the whole Americana storm that is happening now." This vision is what made this collection a very strong and popular one, as the rapper did not simply replicate his style in his collection, but offered designs with which his fans could work to develop their own unique looks.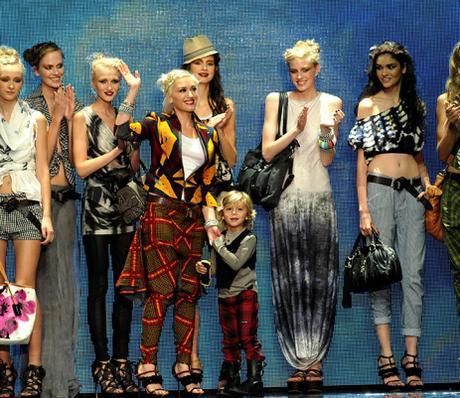 Gwen Stefani combined her music with fashion when she launched her L.A.M.B label, which is eponymous with her first solo album: L.A.M.B., standing for Love.Angel.Music.Baby.
The once lead singer of the No Doubt band incorporated her famous edgy, eclectic, and colorful style in her collection, offering women everywhere the possibly to wear something that reflects Stefani's music and world view.
The L.A.M.B label has received mixed reviews, but, either way, one has to give credit to Stefani for the seriousness with which she treated her brand, as she truly created something and did not just throw her name on cookie-cutter clothes.
Even though some critics did not like Stefani's label, her fans adored it, as the collection that, besides urban clothes, consists of bags, shoes and perfume brings in around $90 million a year.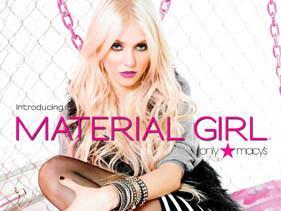 Madonna is known not only for her music and videos, but also for her ever-changing looks. This "master of disguise", to quote one of her videos, launched her line, called "Material Girl", after what is probably one of her most famous songs, in 2010.
Given that the superstar is known for her forever young image, it was only natural that the collection was geared mostly towards teenagers who love girly clothes. The line, which is sold at Macy's, became known through its 80s themed ads, which served as a symbol of the singer's early years, when she herself was becoming the "Material Girl".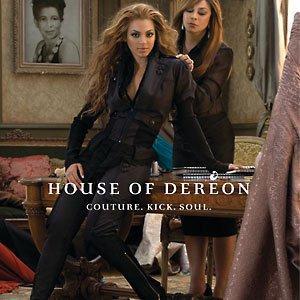 The Queen Bey is known for her original take on fashion and personal style, which is why it came as good news for many of her fans when Beyoncé decided to launch her own clothing label, called House of Dereon. Even though it was expected for the line to be a huge success, given that Tina Knowles, Beyoncé's mother, who is known for creating the matching Destiny's Child outfits, was also on board; the line was mostly a flop. House of Dereon is an example of how sometimes stretching yourself too thin can work against you.
Other celebrities like Jennifer Lopez, Will.i.am and Fergie are also singers who have launched their own clothing lines. But, as history shows, the general rule is that a clothing line created after a signer's aesthetic will only be a success if the designer takes it one step further than replicating their looks, as this is what differentiates fashion from copying someone else's personal styling concept.
Fraquoh and Franchomme
P.S. We want to hear from you! Do you like clothing lines designed by singers? Which one is your favorite? Share your feedback, questions or thoughts in the comments below! For more articles on style, fashion tips and cultural insights, you can subscribe to Attire Club via e-mail or follow us on Facebook or Twitter!