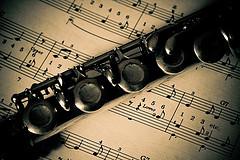 photo : Nina Matthews
You might think that music from the mountains would be about Oompah bands and the Styrian Harmonica (a type of accordion), but the Styriarte Festival held annually in Graz is about music with a motive that can be heard with the beautiful backdrop of the mountains.
Styriarte Festival History
Founded in 1985, Styriarte Festival is a classical culture lovers' delight. With music from the Masters and history in abundance, this musical extravaganza blends sound and sights from the '2003 City of Culture' (Graz) in a series of performances by top class musicians.
The festival was the brainchild of Kurt Jungwirth (a member of the Styrian Government responsible for Cultural Affairs), whose desire was to see Nikolaus Harnoncourt (cellist and conductor) play in his home town of Graz. But Harnoncourt is not just any old cellist and conductor.
He's Count Nikolaus de la Fontaine und d' Harnoncourt-Unverzagt – great grandson of Habsburg Archduke Johann; a descendent of the Holy Roman Empire; and related to other European royalty!
The music of the maestro Bach, was the focus of the first festival and in subsequent years the work of other classical composers like Beethoven, Monteverdi, Purcell and Schubert to name a few, have been featured. Each year the theme of the festival changes and has covered such issues as 'Humanity' (2008); 'Europe' (2007) and 'The Power of Music' (2003).
Styriarte Settings
The festival experience is further heightened by the settings in which performances take place. Graz is a UNESCO World Heritage site and provides one of the most culturally rich arenas in which to make music please all the senses. It has narrow winding streets and cute little courtyards with a more than a hint of Mediterranean flair. But the buildings created over the centuries by some of the world's leading architects and where the festival is held, are a feast for the eyes.
For example the University of Graz (which since 1607 has been located in the very heart of the old town centre) has vaulted ceilings and stylised decorations of flora bouquets, vases and garlands. And let us not forget the royal roots of this fabulous festival – the foundation stone was laid by Prince Archduke Ferdinand ΙΙ, one of Harnoncourt's ancient relatives!
Or what about the magic of the mountains at Austria's Open Air Museum, Stubing? It has the 'Museum Quality Seal' of UNESCO 's International Council of Museums and in a quiet wooded valley showcases rural culture from over 6 centuries.
And best of all, this fabulous fiesta takes place only a short scenic drive away from the traditional rustic style chalet Lowonahill, set in the Styrian Mur valley against the backdrop of the magical mountains.