There are days when I feel extra-inspired or excited about sharing something with all of you jewelry gal readers, and today is one of those days! The first bit of good news I have to share is that we have our winners for the Spring Sweepstakes! Say CONGRATULATIONS to Lanell D. from Lake Charles, LA who won 1st place and Marcia S. from Hamburg, NY who got the 2nd place prize! We hope you ladies enjoy shopping and get yourself some well deserved bling!!! And thank you to all of you who participated in our Spring Sweepstakes and our interactive Treasure Hunt! More chances to win big on 1928.com will be coming soon!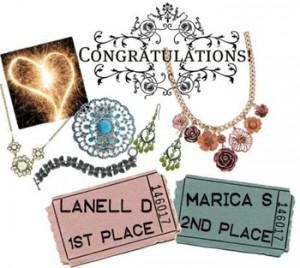 Now for the fashion part of our post…
The weather is warming, which can only mean one thing- Summer music festivals and all of the boho-chic fashion looks we will be seeing! You may recall that I have done a few posts on how music and fashion play off one another and I think that music festivals are the perfect place to see that marriage. Celebrities and fashionistas such as Kate Moss, Whitney Port, Emma Watson, Anne Hathaway and many, many more have been spotted at music festivals looking much more fashionable than your average outdoor concert go-er. In fact, it is because of celebrities like this that a whole genre of "festival fashion" has even been created. Think bohemian meets practical meets outrageous and you could pull off a "festival chic fashion" look of your own!
I am personally even more excited about this as I am heading out to the Coachella Music and Arts Festival this weekend and have been racking my brain as to what to wear to such an artsy, yet fashionable event. Here are some photos from other past music festivals that have inspired my packing list! Who has your favorite look?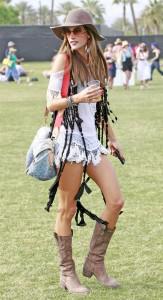 Super Model Alessandra Ambrosio- what DOESN'T she look good in!?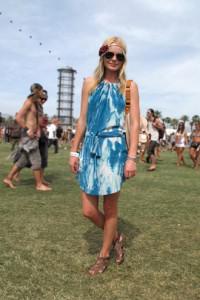 Kate Bosworth- Flower Power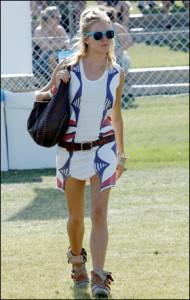 Sienna Miller- one of my personal style icons looking funky & fresh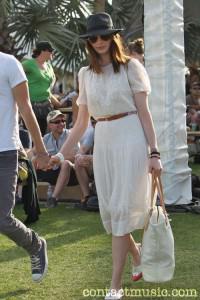 Anne Hathaway- all white may get dirty but it's so bright and airy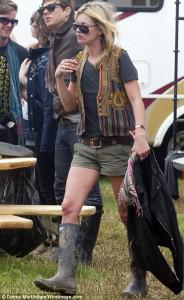 Kate Moss- the prime example of rock'n'roll meets fashion