Summer flowers, warm sunshine, a maypole dance and... is that another murder? A tricky case is afoot for Lady Swift!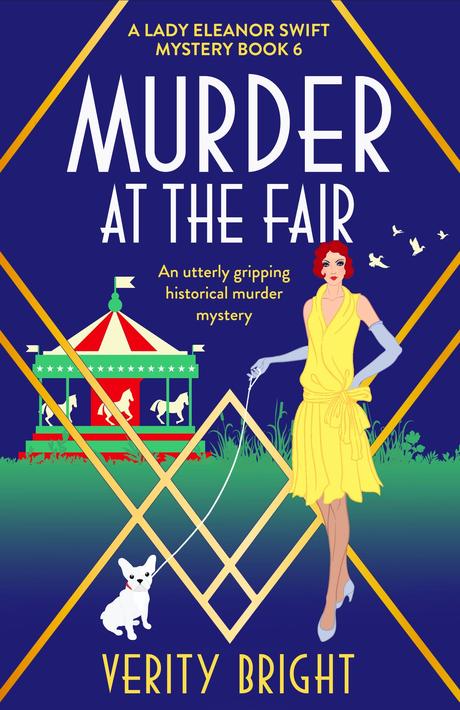 Summer, 1921. Lady Eleanor Swift, the best amateur sleuth in the country, is delighted to be in charge of the prize-giving at her village summer fair. But the traditional homemade raft race takes a tragic turn when the local undertaker, Solemn Jon, turns up dead amongst the ducks. Jon was the life of any party and loved by the entire village. Surely this was simply an awful accident?
But when a spiteful obituary is printed in the local paper, Eleanor realises there may be more to Jon's death than first thought. Despite handsome Detective Seldon giving her strict instructions not to interfere, Eleanor owes it to Jon's good name to root out the truth. So with her partner in crime, Gladstone the bulldog, Eleanor starts digging for clues...
When another local dies in a riding accident, the police refuse to believe he was murdered. But a second vindictive death notice convinces Eleanor of foul play. Solemn Jon's assistant, a bullish banker and a majestic marquess make her suspect list, but it isn't until she finds a dusty old photograph that she knows the true culprit behind both crimes. Then another obituary appears - her own! Can Eleanor nail the killer before she too turns up dead among the ducks?
An utterly compelling and charming cosy mystery! Pure delight for fans of Agatha Christie, T.E. Kinsey and Lee Strauss.
***
****
(@Bookouture, 15 June 2021, 324 pages, ebook, #ARC from the publisher via # NetGalley and voluntarily reviewed, #BlogTour 17 June, #booksontour)
***
***
I've thoroughly enjoyed other books in the series and I was really looking forward to Murder at the Fair. I was not disappointed, this is as well written, engaging and entertaining as the other book. I think I'm becoming a bit of a fan of cosy mystery. I really must read the books I've missed in the series. Cosy mysteries are by definition a lighter read than a thriller but there are some dark moments. I got to know Lady Eleanor a little better and how she and operates. This is well written and very enjoyable.