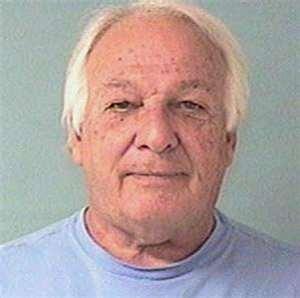 USA Today reports with video
Wednesday's shooting in an office complex in north-central Phoenix will claim a second life, and police say a body found Thursday morning in a shopping center here is the suspect.

Shooting victim Mark Hummels, a partner at Phoenix law firm Osborn Maledon, "will not survive from the shooting," according to a statement from the firm. Hummels was shot in the neck and back.

Arthur Douglas Harmon, 70, whose body was found Thursday, appears to have died of a self-inflicted gunshot wound, Phoenix Police Sgt. Steve Martos said. Harmon's vehicle, a rented Kia Optima, also was found in the area.

"The body discovered in Mesa this morning has been identified as Arthur Douglas Harmon, the suspect in yesterday's shooting," Phoenix Police Sgt. Tommy Thompson said Thursday in a news release. Harmon had not been seen since fleeing the north-central Phoenix office complex where he was accused of shooting two men and another bystander following a pre-litigation meeting.
Not only was this guy a lawful gun owner, in all probability, but he enjoyed Constitutional Carry. It makes you wonder how many walking time bombs there are in Arizona carrying concealed guns legally.
What's your opinion?  Please leave a comment.