Quartz
The rise was covered last month by USA Today, and recent reporting by the New York Times revealed more data behind the trend. The Times analyzed homicide figures for various large cities that have seen more murders so far this year than at the same point in 2014.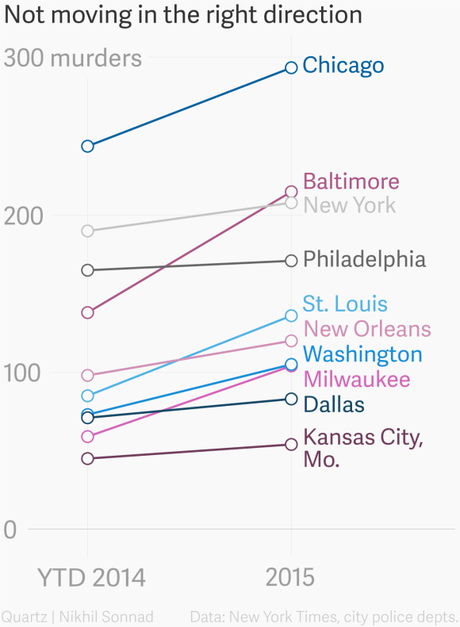 Milwaukee has seen murders jump 76%, from 59 at this point last year to 104 today. Other cities also saw big increases over the same period: 60% in St. Louis; 56% in Baltimore.
What explains the reversal? Criminologists and police departments are not quite sure.
One explanation is that people are starting to trust police less. That has led them to settle disputes themselves—often violently—and also led police to back off on aggressive tactics like New York's stop-and-frisk, which the city's new mayor has been toning down.
Another explanation is the proliferation of guns. Milwaukee's police chief, speaking to USA Today, partially blamed his city's murders on "absurdly weak" gun laws.