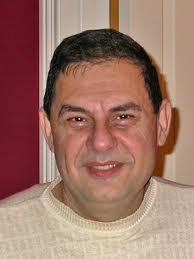 Local news reports
Police in northeastern Pennsylvania are investigating a shooting that left two people dead and wounded a third as a murder-suicide. 
Authorities say 56-year-old Rodney Ezrapour apparently fatally shot 29-year-old Kristina Sue Adams at a home in Damascus Township, Wayne County, and wounded another man.
An official determination hasn't been reached but Wayne County District Attorney Janine Edwards says it appears Ezrapour died of a self-inflicted gunshot wound. Edwards says the incident appears to be a case of domestic violence.
Yes, ANOTHER case of domestic violence. Another case of a lawful gun owner gone bad. Perhaps another case of a concealed carry permit holder gone bad.  No one is checking, which is why all those stats the pro-gun folks like to throw around about how safe gun owners are and how rare it is for a CCW guy to commit a crime are worthless. No one is checking.
One thing we should be able to agree upon, even if we can't agree on the solution, is that too many unfit and dangerous people have access to guns.
Perhaps we should change the famous adage,
guns are bad news for women
, to guns are bad news, period.
What's your opinion?  Please leave a comment.