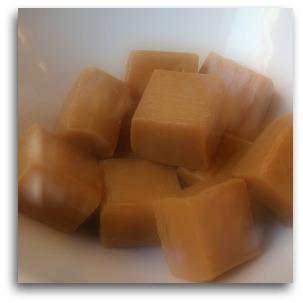 This really is a super easy recipe, and totally delicious!!
Ingredients:
1/4 cup butter
1/2 cup white sugar
1/2 cup brown sugar
1/2 cup light Karo syrup
1/2 cup sweetened condensed milk
Directions:
1. Combine all ingredients.
2. Cook 6 minutes, stirring every two minutes. (I would cook it for and extra two minutes to make it a little chewier next time.)
3. Stir and pour into lightly greased dish.
4. Let cool. (I put mine in the fridge)
5. Cut, wrap in wax paper & store in air tight container.
Total Prep time 6 minutes.
Happy Monday all!!