This is great with corn chips, tortilla chips or pretty much anything crunchie!!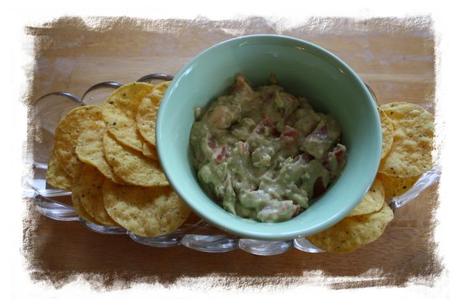 Ingredients:
3 or 4 large avocados
1 jalapeno pepper (I use pepperoncini peppers, they are my favorite!!)
1 large clove garlic
1 tsp Worcestershire sauce
Tabasco (to your taste, I like it spicy so about 10 drops)
1/4 tsp pepper
1 medium tomato
1 medium onion
2 tbsp mayo
1 tsp lemon juice
Mash avocados, chop everything else finely and mix all the above ingredients together. Stir very well and be sure to refrigerate for at least three to four hours before you eat it!!
Delicious and good for you too!!