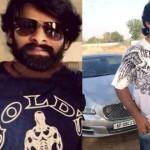 July 6, 2012 Eega was released worldwide and exactly a year later on the same day shooting of sensational director SS Rajamouli's upcoming and most anticipated film Bahubali is going to begin. However it will be a small schedule of seven days on the outskirts of Hyderabad. A bigger schedule for the film is planned after a small gap again.
Bahubali will be a bilingual made in Telugu and Tamil confirmed the producer once again. Apart from those two languages Bahubali would be dubbed into Hindi and Malayalam and some other foreign languages modalities of which are currently being looked into by the director and producer.
This multiple languages Bahubali, stars Young Rebel Star Prabhas in the lead. Anushka acts as heroine besides him while Daggubati Rana plays the antagonist.