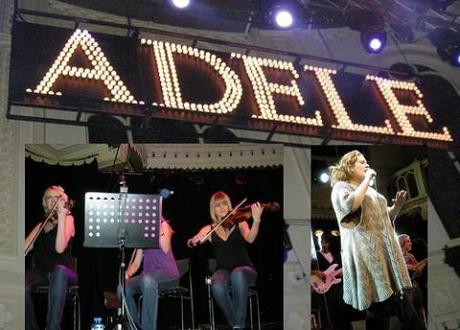 Adele Photo credit: Karen Blue, http://flic.kr/p/558MKS
British singer Adele has delighted her adoring fans by revealing she has no plans to take a five-year hiatus. The initial reports were prompted by a profile in the US edition of Vogue magazine in which the star said she was considering taking a shock break from the music industry for "four or five years."
Speaking to Vogue, Adele explained she no longer wants to be a "bitter witch" and said, "I am f*cking off for four or five years. If I am constantly working, my relationships fail. So at least now I can have enough time to write a happy record. And be in love and be happy. And then I don't know what I'll do. Get married. Have some kids. Plant a nice vegetable patch." Adele is reportedly in a relationship with Simon Konecki.
Last year, Adele suffered with a throat problem and had surgery that temporarily robbed her of her winning voice. She made her live comeback at Sunday's Grammy awards, where she collected six prizes.
"Five years? More like five days!" wrote Adele on her blog following the Grammy awards. Her UK spokesman said the hiatus remark was "just an off-hand comment," reported the BBC, which noted that the 23-year-old is scheduled to perform at the Brit Awards in London on February 21, where she is nominated in three categories.
While Adele doesn't look set to be taking an extended break from the business, she's unlikely to be performing that often in early 2012. Speaking ahead of the Grammys, her manager Jonathan Dickins said plans for a 2012 tour had yet to be properly discussed. "We have to ease her back," he told Billboard magazine. "I'm gonna [sic] let her enjoy this moment and not drive her mad."