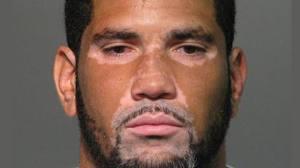 Bloomberg Business News reports
A gunman opened fire at a central Florida beauty salon Thursday, killing three women and wounding the manager, who had asked for a restraining order against him, police said. After the rampage, the gunman went to a friend's house and killed himself.
Authorities said the shooting was part of a domestic dispute, but did not elaborate. The gunman, identified by police as Bradford Baumet, was served with a domestic violence injunction Oct. 9 and scheduled to be in court Thursday for a hearing with the salon's manager, Marcia Santiago. Their relationship was not immediately clear.
About two hours before the hearing, Baumet, 36, entered Las Dominicanas M & M Salon in Casselberry and started shooting, police spokeswoman Sara Brady said. Two women hid inside a bathroom and one ran outside through a back door.
The difference between criminal gun owners and lawful gun owners is not all that great. Both groups contain individuals who are unfit to own and operate firearms. The problem is gun availability is such that the criminals can get guns just as easily as the lawful. This is a problem.
The NRA and gun-rights advocates won't have it any other way.  Refusing any and all restrictions which would impact on the criminal's ability to acquire guns, they are responsible for the gun violence we see every day.
There is a solution
, which would amount to little more than inconvenience for truly legitimate gun owners. It's hard to imagine the selfishness of gun-rights folks who reject such simple measures as background checks, licensing and registration. Lives would be saved. Murder, like what took place in the Florida beauty salon, would be diminished drastically. In England there are
4 times fewer murders, per capita
, and that's largely due to the lack of gun availability.
What's your opinion?  Please leave a comment.