This Multidirectional Diagonal Scarf  by Karen Baumer (free download available here) will get lots of use because of the color combinations inherent in the superwash yarn.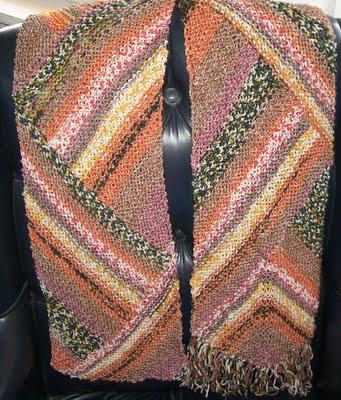 The yarn is a wool superwash (machine washable) made especially for sock knitting.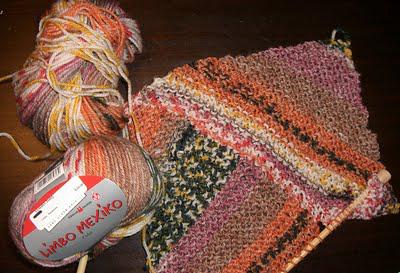 Stripes evolved as knitting progressed.  Fringe was added.  Dimensions: 8" x 74".
These are a few other scarves made by other ravelers from the same pattern,  displayed on Flickr.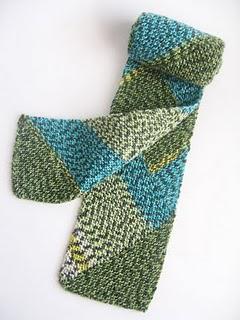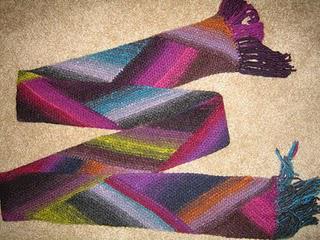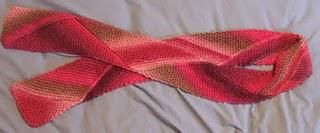 I'll definitely be knitting this pattern up again in a different self striping yarn, as it keeps you wondering how the next section will appear.