Yesterday a big box arrived at our door. It was full of oral care products from Multibrands  plus a teddy bear and a mens wallet. I won it on Vegetarian Society website.
While this may not be the most exciting thing to receive, it is an extremely useful one and it will keep us going for a good while. So cheers to Multibrands and the Vegetarian Society.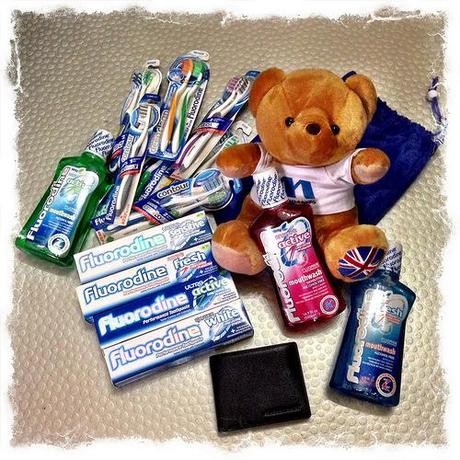 Multibrands International Limited™
PO Box 11
Bradford
West Yorkshire, BD3 9XY
44(0) 1274 307310
44(0) 1274 307966
http://multibrands.eu.com/
Blog post by Richard Randall
Total prize value to date: £970 (from 1st September 2013).