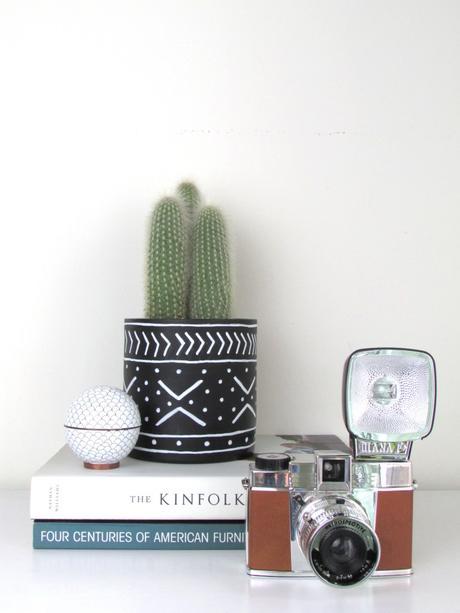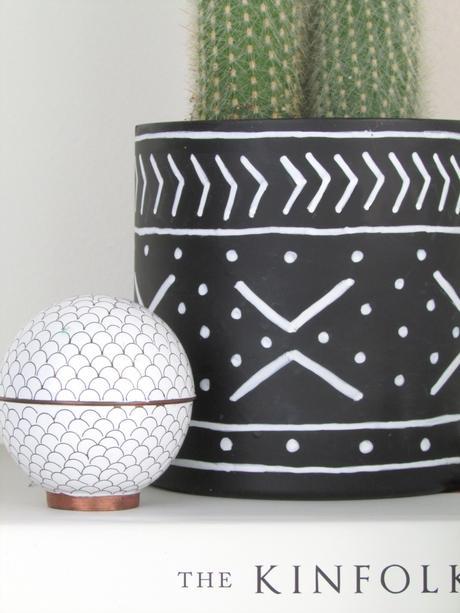 I was first introduced to African Mudcloth 3 years ago when Design Sponge featured a hometour with a chair gloriously upholstered in it. I really didn't know anything about African Mudcloth (including that it was called mudcloth!) until recently when I discovered that it's actually made with mud! Say what?! The graphic lines, the hand-drawn quality, and the ever so handsome black and white fit in so well with almost any interior. I like it especially paired the the oh-so pretty botanicals that we're seeing right now.
I've got another project coming up with an actual mudcloth inspired textile, but I thought I'd first create a home for my new little cactus with these fun and simple mudcloth-inspired planters.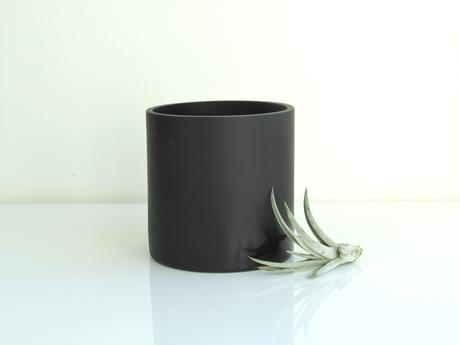 Materials: Small Planter, Black Chalkboard Paint, White Chalkboard Pen, "White Pure" Fine Acrylic Paint Pen
1. Start with a matte black pot. Mine was originally white, so I gave it a coat of chalkboard black spray paint to achieve the matte black look.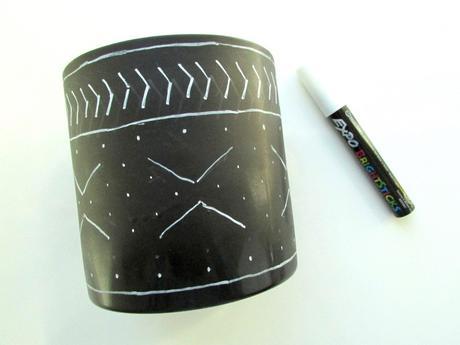 2. Pull up an image of mudcloth patterning you'd like to emulate, or use my pot as a guide. Begin mapping out your pattern with a wipeable chalk paint pen. The chalk pen is handy, because if you make a mistake, or don't like the way it looks, just wipe it off and re-try. As you can see, I had quite a few re-tries!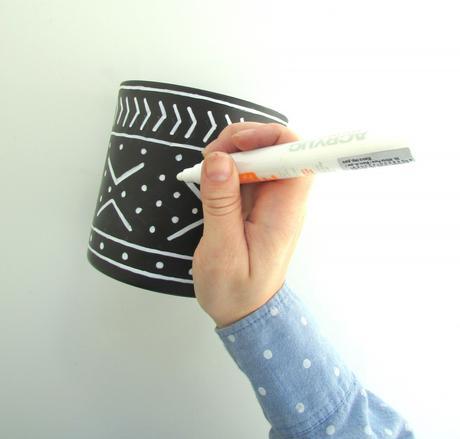 3. Once you've got your design mapped out with the chalk paint pen, trace over your chalk lines with the acrylic paint pen, which has a bolder, stronger stroke. Allow to dry and then go over any lighter or transparent lines with another bit of acrylic paint.  Add in your plant, and voila!