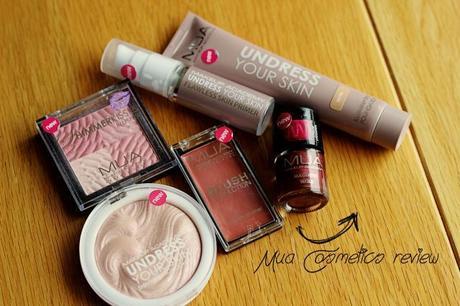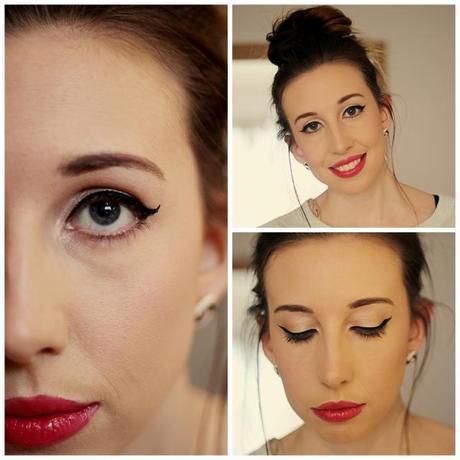 I'm so in love with my latest collection of makeup from MuaCosmetics, I've been really looking forward to trying out the new undress your skin range and I wasn't disappointed!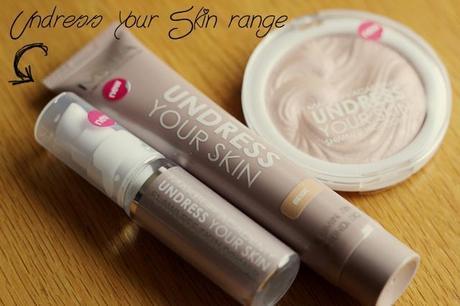 Undress your skin range: Undress your skin is the answer to a flawless, radiant complexion!  In this range you can get the Flawless Primer, Illuminating Foundation, Radiant Undereye Concealer & Highlighting Powder. I have the foundation, primer and highlighter.
Undress Your Skin Illuminating Foundation: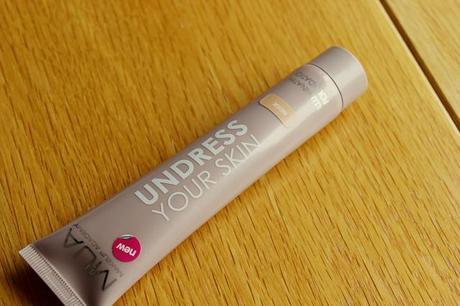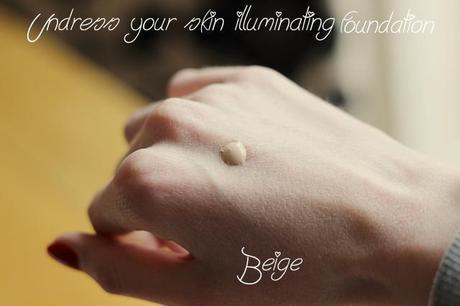 "Undress your Skin Illuminating Foundation offers a medium to full coverage and is suitable for any skin type. It gives your skin an even-toned glow and visibly gives a soft healthy radiant finish, the formula contains light-diffusing particles leaving your skin feeling refreshed and luminous all day." I'm so impressed with this foundation; the coverage is very good and gave my skin a gorgeous glow. The lasting power is also very good, my foundation lasted all day and night until I took off my make up before bed. I also loved the color, I have it in beige and ive never had a foundation match my skin tone so well! I will definitely be purchasing this again, I'm so pleased with it. Usually cheaper foundations can look orange but this isn't the case with the undress your skin foundation. I absolutely love it!! Undress your skinilluminating foundation-£5
Undress Your Skin Shimmer Highlighter: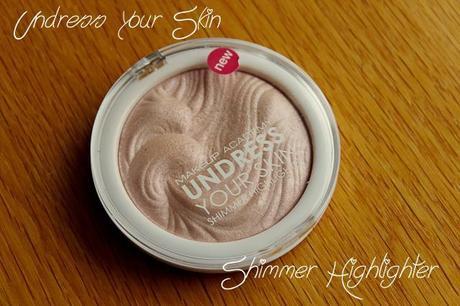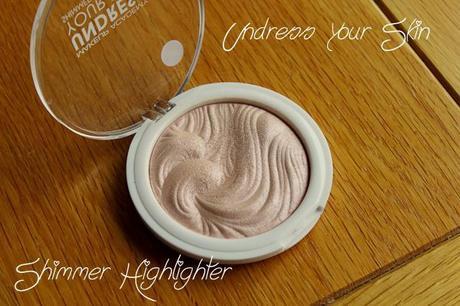 "Undress your Skin Highlighting Powder is a lightweight baked powder designed to provide sheer coverage and a radiant soft-focus effect to transform your complexion with luminescence shimmer. The Undress Your Skin Highlighting Powder perfects any look by creating a natural, healthy glow that is suitable for all skin tones."
I love this highlighter! it adds a really nice glow to the skin, its nice and subtle. i'll be using this for my wedding! i've been looking for the perfect powder highlighter and I've found it :)
Undress your skin shimmer highlighter £3 
Undress your skin flawless primer: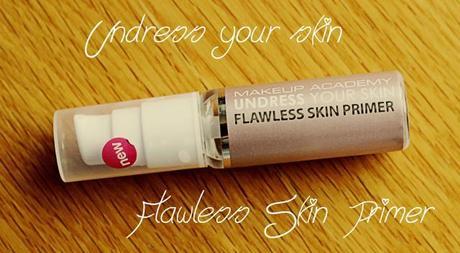 "

Flawless Primer will enable you to leave your skin feeling Undressed. It creates a radiant complexion that feels velvet soft to the touch whilst reducing the appearance imperfections in the skin such as fine lines and open pores, which means you can wear this alone giving you a perfect undressed look. Flawless Primer is also perfect for preparing your skin for foundation application creating a smooth canvas to work on as well as helping your foundation last all day."
This primer by Mua is amazing at creating the perfect make up base. Any fine lines, pores or imperfections are reduced leaving perfectly soft smooth skin. It's so easy to get perfectly smooth skin with this product.Not only does it create the perfect base, it also helps make up last! it doesn't make skin greasy like some primers so its perfect for all skin types.
Mua flawless skin primer-£3 
Intense kisses High intensity gloss: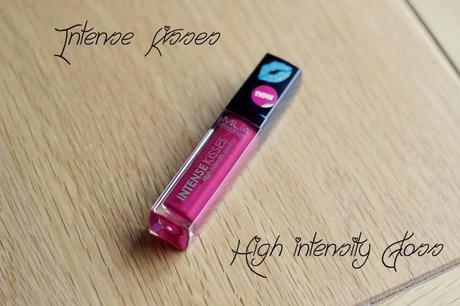 "
The newest lip gloss in the MUA range! Intense Kisses lip gloss £2 each. They are sealed with a kiss in a high-intensity gloss which comes in a wide range of bold colours adds just the right amount of glamour to lips whether you're strutting down the street or the red carpet. Wear alone or over your favorite MUA lipstick color for gorgeous kissable lip effect. Now it's time to pucker those lips up and get kissing away with your new intense MUA kiss lipgloss... MWAH!"
This lipgloss is so SO pretty and very glossy. The shade I have is 'kiss and tell' These lipglosses are highly pigmented and the colors are so pretty! at £2 they're a bargain! i'll be buying these in every shade!
Intense Kisses High intensity lipgloss £2
Shimmer Kisses Blusher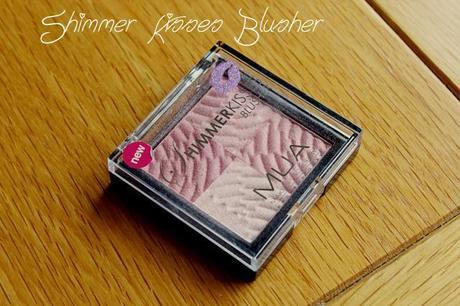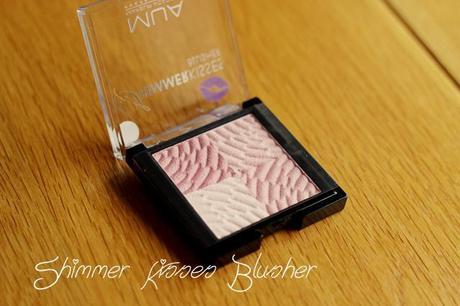 "

Shimmer Kisses Blusher highlights skin with four squares of pearlescent shimmer. Each bar also doubles up as eye shadow"
This is such a pretty blusher. it doesn't overwhelm the face with pink like some blushers. It adds a gorgeous subtle color to your cheeks with a nice natural looking glow.
Shimmer Kisses Blusher £3
Blush Perfection Cream Blusher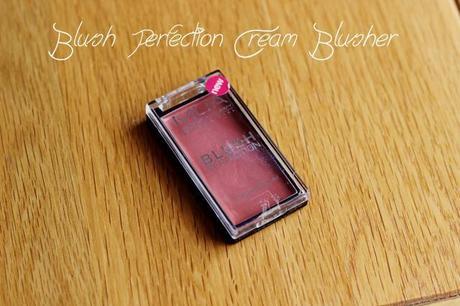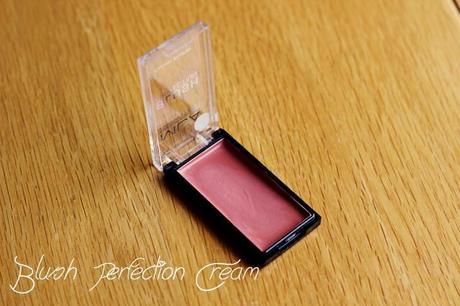 "These cream blushers are very versatile and multi-purpose. They can be directly applied to bare skin, layered over foundation or set with the matching matte blushers in the £1 MUA range. You can use blush perfection to highlight your cheekbones, shape your face, build and blend with fingers or a brush to create the color intensity. The color effects range from a light pink to warm shade, depending on method of application."
I don't usually use cream blushers but i've been converted! this cream blush is such a pretty color and i love the creamy texture, its so easy to apply and I love the natural rosy cheek look it gives.I tempted to buy this blush in all the different shades.
Blush Perfection Cream £2
Mua Magnetic Nails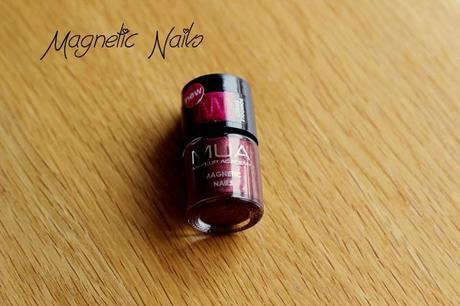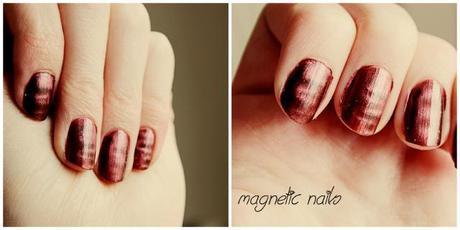 "
Magnetic Polish is the most exciting nail polish! Create an amazing nail art effect in just seconds with this unique magnetic polishes and two amazing designs - circle and squiggle!!"
I'm so impressed with the Mua magnetic nails! The effect is gorgeous! it's so easy to apply. Just apply 1 coat to all nails then once the 1st coat has dried, apply another coat but as you paint each nail, hover the magnet which is in the lid over each nail for 5 seconds and you'll get this really pretty squiggly pattern! I love it!! 
Mua Magnetic nails-£3.50
My make up look using Mua cosmetics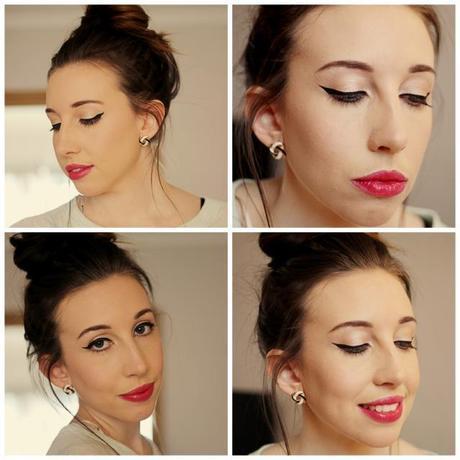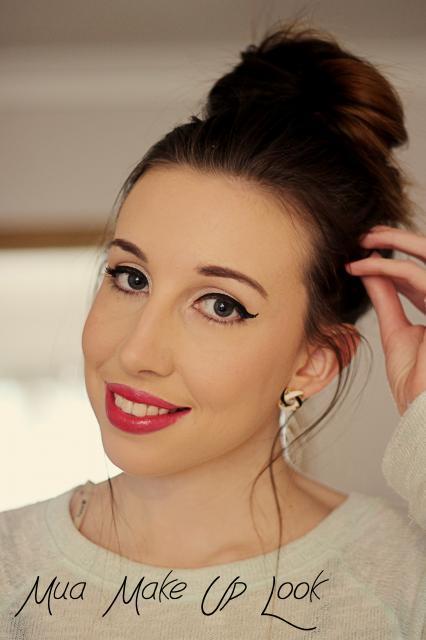 I would definitely recommend mua cosmetics! you can find my other Mua review here
http://www.muastore.co.uk