Chelsea, 1876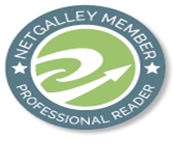 Struggling artist Jimmy Whistler is at war with his patron. Denied full payment, he and muse Maud Franklin face ruin.
As Jimmy's enemies mount, he resolves to sue a famous critic for libel, in a last-ditch attempt to ward off the bailiffs. Although she has no position in society, Maud is expected to do her part. But Maud has a secret that forces her to choose between art and love.
Mrs Whistler is a dazzling glimpse inside a world of passion, art and power.
***
[Maud woke to the sound of a piano]
***
(@BoroughPress, 3 May 2018, 464 pages, ebook, copy from @BoroughPress via # NetGalley and voluntarily reviewed)
***
***
I know nothing of the art world and was fascinated to know the book is based on real people, artist James Abbott McNeill Whistler (a.k.a. Jimmy Whistler) and his muse Maud Franklin. Every now and again I like to read a book outside my comfort zone or about a world of way of life completely alien to my experiences. I found the relationship between Jimmy and Maud quite disturbing. Maud is his muse and lover but he's quite harsh and brutal to her and forces her to make a painful choice when she becomes pregnant. Maud's love is blind and completely realistic. Jimmy did not deserve it in the slightest. I liked the way the book combines fact with fiction to offer insight into an era of change and uncertainty. The book is packed with rich detail and historical references. It's different than the books I usually read but thoroughly enjoyable.