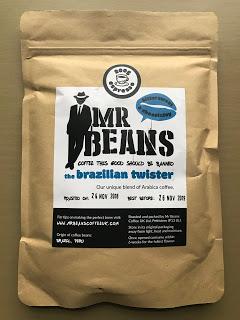 A big thankyou to Mr Beans Coffee (no, not the comedy character!) for sending me a sample of their freshly roasted coffee to review recently. I'm a fan of quality coffee - the stronger the better especially when it's made in a cafetiere, so I was super excited to try this! I was given advice on how to brew it for the perfect cuppa beforehand, and the coffee arrived freshly ground within a day through the past. Top marks for service!
The coffee arrived in a nicely designed sealed packet, and opening the seal revealed a fresh coffee scent...there's no better smell in the morning is there?!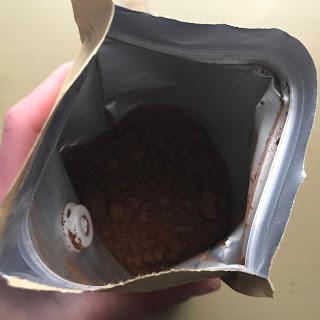 This particular coffee is the Brazilian Twister, a unique blend of Arabica coffee originating from Peru. I used two large spoonfuls in my cafetiere and filled it with hot water. The aroma was great - definitely fresh and good quality in comparison to supermarket brands.
The taste was great too - flavoursome, fresh and slightly malty with a hint of fruitiness. No traces of chemical taste like you get in some brands, and it didn't taste stale either. This is definitely one of the better coffees I've tried in a long time, definitely moreso than anything from the supermarket. I've tried other mail order coffees before too and it seems to be the trend - they always taste better than those from the supermarket.
Overall then, if you're looking for a fresh, flavoursome ground coffee then Mr Beans is definitely a company I'd recommend. I don't know what their other products are like but based on the service I've had with this, I would say they're top notch. Check 'em out here: