Mozzarella and darkened Beetroot
Posted by sila on March 11, 2011 · Leave a Comment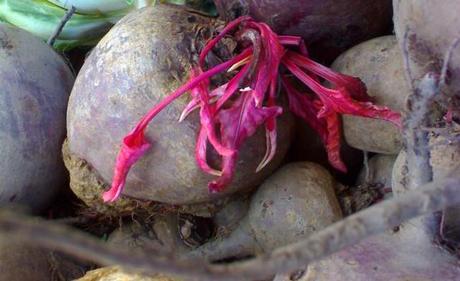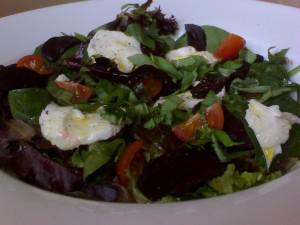 Mozzarella with darkened Beetroot
Beetroots - Beta vulgaris subsp. vulgaris var. conditiva - seem to have more than enough intensity of their own, long before anything is done or added to them, but Homo sapiens want to experiment further and further and just as nature awaits it from us, our experiments are often beneficial. These very interesting beets offer a unique amount of red and lots of coloring power, the very things that contribute to making them a high-quality product and are greatly responsible for the healing powers they have on the sanguineous system.
Almost all my experiments with beetroot up to this day have been in its raw state. After many tries and enjoyment, here is one for cooking - with stout.
You will need:
two or three beetroots
300 ml Stout, Porter or Guinness
70 g sugar
four cloves
one rosemary twig
a bit of salt
one tablespoon espresso or ristretto (a ristretto is stronger and contains only 1/3 less water than an espresso but the same coffee powder quantity)
a variety of lettuces
about 12 basil leaves
five cherry tomatoes
a mozzarella portion (125 g)
olive oil
To begin with, cook the beetroot in beer, sugar, cloves, rosemary, salt and coffee at low heat. After about fifty minutes they should be cooked but 'al dente' and the amount of liquid should be reduced to at least its half. Once cool, cut beetroots in half and slice them thin to mix them with the mozzarella, the lettuce, basil and tomatoes. Sprinkle with olive oil, salt and pepper.
Why sugar? It was a very spontaneous decision, but I find it contributes towards keeping the bitterness of the beer under control.
.