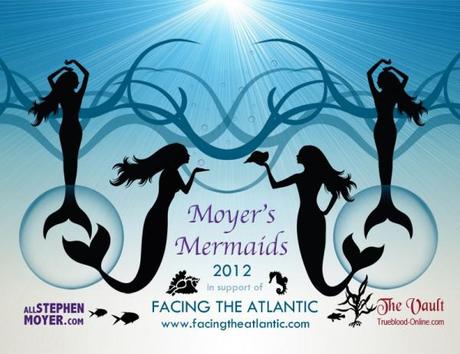 The Moyer's Mermaids Calendar 2012 in support of Facing The Atlantic/Facing The World is now available in the AllStephenMoyer Zazzle Shop.
Thanks to the customization options of Zazzle you can choose from 3 different sizes calendar with one or two pages and you can also select the color of the wire.
The calendar images are also available in postcard format; send them to your friends to spread the word about Facing The Atlantic.
To make shopping super easy for all international fans, you can access the AllStephenMoyer Zazzle Shop through your country link and pay in your own currency: USA, Canada, Sweden, UK, German, Austria, Switzerland, Spain, France, Portugal, Holland, Australia, New Zealand, Brazil.
You can find the new calender and postcards in the shop in the folder "Moyer's Mermaids calendar/postcards". Until October 5 the USA Zazzle shop has a special 50% discount on postcards, use the code ALLCARDSSALE when you check out.
As always, all proceeds are donated to Facing The Atlantic.