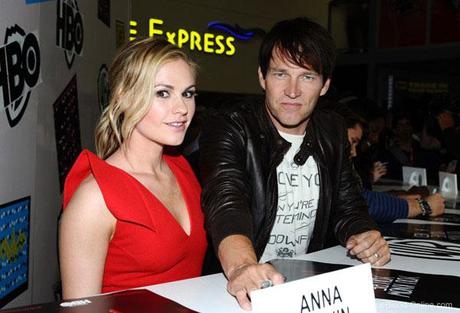 With a few weeks left before True Blood begins filming again, Anna Paquin and Stephen Moyer's production of Free Ride is scheduled to start filming in Sarasota, FL next week.
The movie takes place in late 1970s Florida and focuses on a mother (played by Paquin) who, while fleeing an abusive relationship, turns to the marijuana trade to support her daughters.
According to a recent casting call they are still looking for extras and the details are below:
Seeking Extras for a SAG FILM shooting in SARASOTA beginning late October thru late November. Looking for all types, all sizes, all ages, all ethnicities. Really unique faces a bonus! This is set in 1978– men with longer hair and facial hair a plus! Tough Biker types, clean cut types, kids, teens, families, and seniors. This will be a very fun project with well known industry professionals!
TO SUBMIT:
Please E-MAIL a current and clear photo of yourself.
Put in SUBJECT line: Name/ Male or Female/ Age
Put in BODY of E-mail: Your contact information and sizes.
Send all info to: ICastingExtras@gmail.com
source: onlocationvacations.com