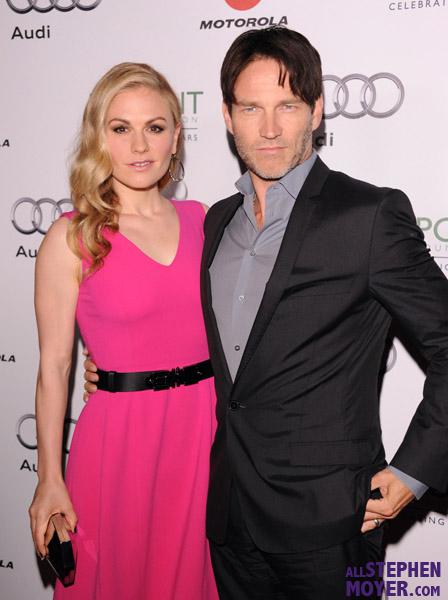 Free Ride is the first production for Anna Paquin and Stephen Moyer's production company SCAMP, other SCAMP members include Cerise Hallam Larkin and Mark Larkin.
Based on a true story, "Free Ride" finds Paquin playing an abused single mother who moves to Florida with her two daughters to make a life for herself amid the colorful yet turbulent culture of the late 1970s.
Cam Gigandet (Twilight, Priest) will play Paquin's love interest in the film, which co-stars Drea De Matteo ("The Sopranos"), Liana Liberato ("Trust"), Ava Acres ("Five"), Jeff Hephner (Starz's "Boss") and another "True Blood" actor Brit Morgan.
Shana Sosin ("Girls! Girls! Girls!") is writing and directing "Free Ride," which is being produced by Cerise Hallam Larkin, Susan Dynner and Paquin. Moyer will exec produce with Mark Larkin and production is scheduled to start Oct. 24 in Sarasota, Fla.
Source: Variety