Mowgli is a human child, who was found in a basket on the edge of a torn-apart boat as a baby by Bagheera, a black panther, with that fraction of a boat laying on a rock and its rear pointing up. Apparently orphaned, Mowgli was raised by a pack of wolves until he was 10 years old. However, the threat of Shere Khan forces the pack to send him away, and Bagheera decides to take him to a nearby man-village for his protection.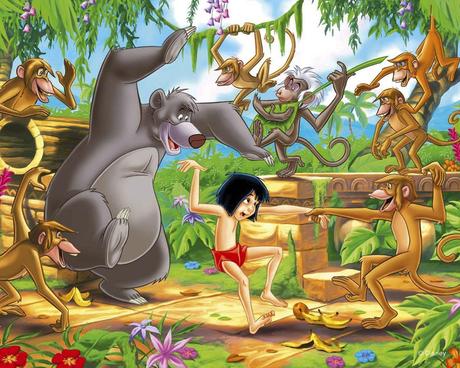 Mowgli is the protagonist in Disney's 1967 feature film The Jungle Book and its 2003 sequel. He was voiced by Bruce Reitherman (son of the film's director, Wolfgang Reitherman) in the original film. Mowgli was lost by his parents in the Indian jungle during a tiger attack, he was adopted by the wolves Mother (Raksha) and Father Wolf, who called him Mowgli the Frog because of his furlessness. Shere Khan the tiger demanded that they give him the baby but the wolves refused. Mowgli grew up with the pack, hunting with his brother wolves. Bagheera (the black panther) befriended Mowgli, partly because Mowgli, being a human, had the power of dominion over beasts: Bagheera could not withstand Mowgli's gaze. Also, as Bagheera often mentioned, he was "raised in the King's cages at Oodeypore" from a cub, and thus knew the ways of man. Baloo the bear, teacher of wolves, had the thankless task of educating Mowgli in The Law of the Jungle.
---
* Information on the traditional uses and properties of herbs/ animals/ yoga/ places  are provided on this site is for educational use only, and is not intended as medical advice. all image credit goes to their Photographers.