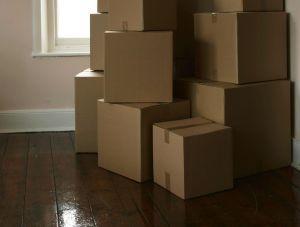 For every Chicagoan, there's a piece of the city that makes them feel right at home. Everyone has spirited, independent interests, and depending on what you're into (late night bars, "Refrigerator" Perry doppleganging, hot dog stands), you know, what really wakes you up in the morning, there are areas to live that compliment your lifestyle.
Even for the most rooted Chicago native, there are new things popping up all over the city that might not have reached you yet. If you're considering moving into the city or entertaining a new home-base within, having a chat with a solid realtor with their ear to the ground will provide some insight on what's out there. Chicago offers a banquet of attractions for every slice of life. Let's have a look at what you're into:
Sports
We could happily spend the entire afternoon on Chicago sports, but we won't waste your time. If you're religious about your sports, there's no place like Chicago. We've got Bears' football just south of the Loop, with Bulls' basketball and Blackhawks' hockey not too far west of that. Then we're sandwiched by baseball, with the Sox just South, and the Cubbies up North. There are only a handful of truly historic sports towns in this country, and Chicago might have them all beat. Chicago baseball for example, has been an institution for nearly 150 years, with two championship teams that have each been playing for over a century! Plus, the "Crosstown Classic" is one of the best rivalries in all of sports. North vs. South. National League vs. American League. Baby bears vs. stockings… There are cozy neighborhoods and bustling apartments packed all around your favorite team.
Industry
Chicago is home to industry titans. Which industry? All of them: Walgreens; Boeing; Caterpillar; United Continental; McDonald's; Kraft Heinz, and Univar to name just a few. Employment opportunities with some of America's finest brands are boundless in the Windy City. Corporate headquarters and distribution facilities are spackled all over town, giving the house hunter options aplenty.
Education
At the top of the charts, we have University of Chicago and Northwestern. Are you more a Maroon or a Wildcat? To be fair, Northwestern is just north of the city in Evanston, but it's close! Student living can reach shockingly poor standards while education takes priority, but there are options in and outside the city for proper student accommodations.
Nightlife
It's everywhere. Go nuts.
So while the housing market is hitting its stride, maybe it's time to consider taking a look around this fine city. Maybe your perfect neighborhood is just across town.