You're getting ready to move, and you think you have every room cleaned, organized, and ready to go. Then you open your pantry or your refrigerator, and you realize that this is a whole different project. It might not be so bad if your move isn't taking you that far, but if you have a long-distance move in your future, some planning and decision-making are in order. Here are some tips to lessen waste but keep the first grocery bill in your new home to a minimum.
Know What You Can Pack
Even though the majority of pantry items are not on moving companies' unallowable lists, you'll still want to use common sense when deciding what goes on the truck. Smart Move recommends that you don't try to move perishable food. Of course, moving companies are paid to take care of your items, but just as with a piece of antique furniture, if you have food that would be hard to replace, make sure it's wrapped and boxed as securely as possible.
Cook Up a Feast
Move-Tastic explains that you will need to defrost and clean your fridge and freezer the week of the move, so ideally you should have used up your food or given it away by then. However, Clearing out your perishables should be looked at as a fun challenge. Some recipe apps allow you to plug in available ingredients to come up with a great meal, or you can make a creative omelet, soup, or salad using up what you have. Cooks will tell you that sometimes "clean out the fridge" meals can be the best meals, so put your imagination to work.
Determine its Worth
When packing up your food for a move, you'll need to consider whether or not some things are really worth the effort to bring with you. Spoiler Alert brings up the point that canned goods and common staples and are always welcome at your local food bank and can easily be replaced. Something that's harder to find or is unique to your current area should be a higher priority, in fact, some have been known to stock up on a regional delicacy to bring with them to their new home.
If nothing else, look at your upcoming move as a chance to clean up your pantry and freezer. Treat the move as starting fresh in a new location if you decide that you'd rather start over than pack up non-perishable goods. Until then, give generously and bon appetit!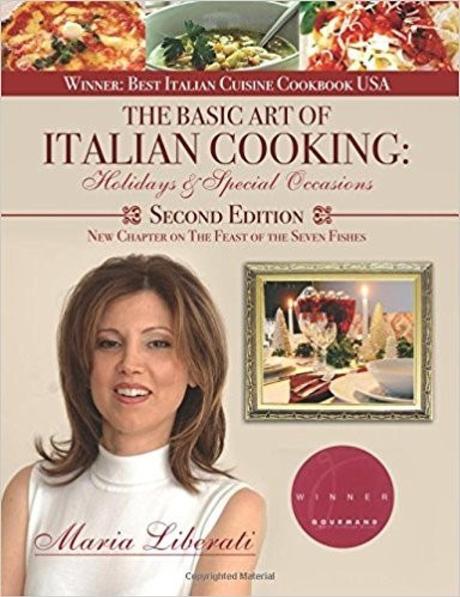 If you want to clean with natural products before you move, look at this
helpful post
!
And what to do with all that food? Get some great recipes in my Gourmand World award winning book The Basic Art of Italian Cooking: Holidays and Special Occasions- 2nd edition