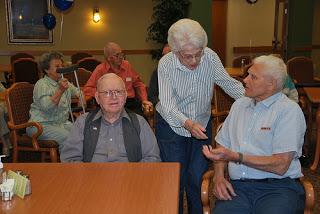 Photo by North Dakota National Guard. 
Most movies focus on the characters. Sometimes, however, the setting exerts considerable influence.
The setting looms large for many movies filmed in nursing homes, assisted living facilities or even retirement communities.
Often the movie's conflict stems from an environment populated primarily with people in late adulthood.
Below find a sampling of such movies.
All Together (2011)
. This is a French-language film, but it stars two American film veterans, Jane Fonda and Geraldine Chaplin. They along with four men decide to live communally in an effort to help each other with some age-related challenges.  They hit a few road bumps along the way.
Play the Game (2008).
Andy Griffin plays a widow who is trying to adjust to life in a retirement community.  His grandson gives him tips on how to flirt with the mature women who are his neighbors there.
Reach for Me (2008).
An older man has a very cranky outlook on being a resident of a nursing home. Some of the staff, his young adult roommate and an attractive new resident wield some influence over him throughout the course of the film. Directed by LaVar Burton.
Is Anybody There? (2008).
Michael Caine stars as a retired magician who strikes up a friendship with a boy whose parents run the rest home where he lives.
How About You? (2007).
Vanessa Redgrave and a handful of other veteran actors play residents of rest home who find themselves coming a bit unstrung when the regular manager leaves her free-spirited sister in charge.
Away from Her (2006).
Based on a short story by Canadian author Alice Munroe, this movie (starring Julie Christi, Gordon Pinset and Olivia Dukakis) depicts the changes that take place when a woman enters a memory care nursing home.
Frontline: Living Old (2006).  
A documentary that focuses on the frailty that many experience in late life.  The  film makers visit people in a variety of venues but primarily those living at home and receiving home health care.
Mrs. Palfrey at the Claremont (2005).
Joan Plowright plays the title character who starts the film by moving into a residential hotel for older adults.  Her own relatives fail to visit, so she strikes up a friendship with a young actor played by Rupert Friend.
The Notebook (2004).  
The frame-tale for this film takes place in a nursing home, but the movie consists of flashbacks to the early stages of a relationship between characters played by James Garner and Gena Rowlands.
Assisted Living (2003).
This indie film splices in footage from a documentary about a multi-level care center behind a fictional story about a resident and a staff member who form an uneasy friendship.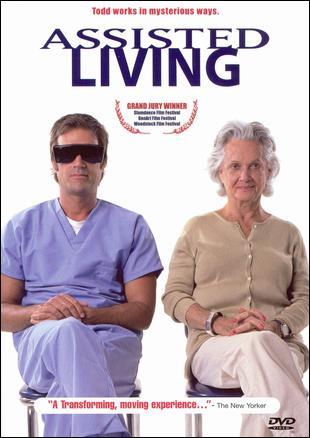 Gin Game (2003).
Dick Van Dyke and Mary Tyler Moore play residents of an assisted living center.  They meet when he asks her to play a game of gin. From there we watch their relationship grow more and more complicated. It plays out a bit like Who's Afraid of Virginia Woolf, except they are not married. The nursing home setting only exerts nominal influence on their characters.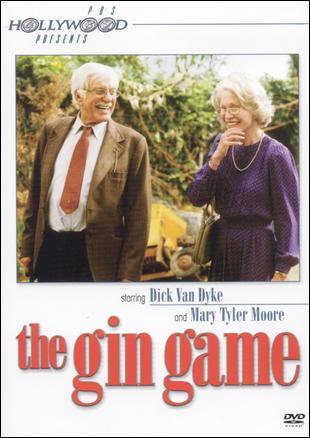 Age-Old Friends (1989).
 Hume Crone and Vincent Gardenia star as friends living in the same assisted living facility.  Based on a play, the movie is set on Sundays over a series of several weeks.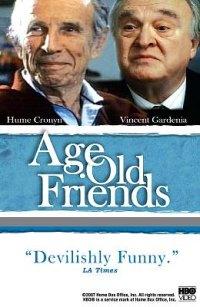 Movies I Haven't Seen Yet:
Bubba Ho-Tep
Cocoon
Savages