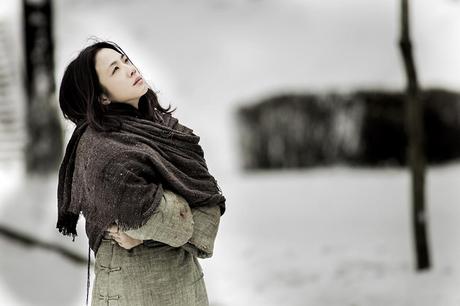 The Golden Era recounts the life of Xiao Hong蕭紅, one of China's most famous modern novelists and essayists, whose lyrical works reflected progressive thinking not frequently seen during the turbulent 1930s. Directed by award-winning director Ann Hui許鞍華, the movie opens with the main character announcing the dates of her birth and death directly to the audience. The narrative style of filming was very different, with characters accounting their experience with the protagonist Xiao Hong directly to the camera.
Born into a well-off family in Manchuria as Zhang Naiying, Xiao Hong (Tang Wei湯唯, from "Lust, Caution") experienced an unhappy childhood fraught with paternal abuse. She later brought shame to the family by avoiding an arranged marriage and running away with a married cousin to Beijing. That didn't last, and she was left destitute in Harbin where she winds up with the man she was suppoused to marry, who also ditches her in a hotel – pregnant, penniless and saddled with a $600 debt (a huge amount during those times).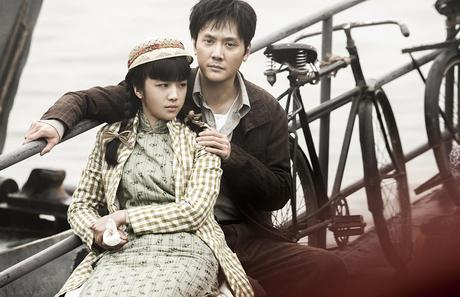 With the hotel owner threatening to sell her to a brothel to pay the debt, Xiao Hong wrote to the journal "International Gazette", asking the editors for help. It was her first contact with the literary circle, and when she first met Xiao Jun蕭軍 (Feng Shaofeng馮紹峰), the most significant relationship in her very short life. Their five years of intense, troubled relationship forms the main storyline of the movie. Amidst the (man's) affairs and the literary competition between the two lovers, the final split came when Xiao Jun decides to join the fight against the Japanese despite Xiao Hong's pleas to escape to the safer inland so she can "write in peace." A tall order considering it was the start of the war at that time.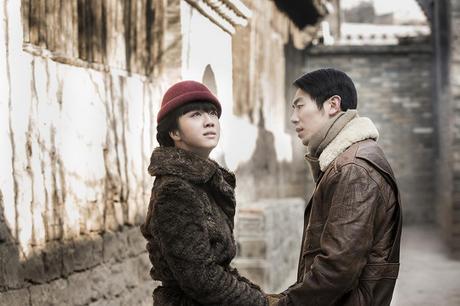 Xiao Hong eventually entered into a passionless marriage with a fellow writer Duanmu Hongliang. Xiao Hong died of tuberculosis at the age of 31 in Hong Kong.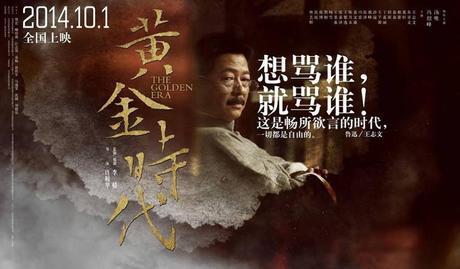 The movie also accounts the lovers' involvement with China's leftist literary circles, moves from city to city as well as their friendship with the great writer Lu Xun 鲁迅whom Xiao Hong looked up as a surrogate father.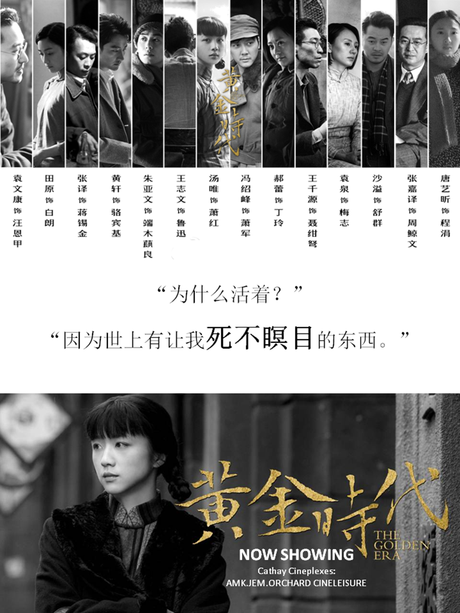 There is so much unhappiness in Xiao Hong's life – betrayal by numerous lovers, 2 miscarriages, paternal abuse, poverty – that a lesser being would have ended it all. One phrase that stood out for me, was her response when asked "Why do you still want to live?" – "Because there are still things which I still linger over in this world." Perhaps it's all these rich experiences which made her a great writer. It's a pity the movie chose to focus on her troubled life with men, rather than elaborate on her some of her works. , so we did not really have much insight to the inner feelings of this lady whose life would make a superb Shakespearean tragedy.
Contrary to what the movie depicted, Xiao Hong's works was less famous a writer than her lover Xiao Jun as they were considered too ideological and not congruent with the patriotic stance adopted by most of the writers at that time. Her works were only re-discovered in the peaceful times of the 1980s and now valued as one of the masterpieces in modern Chinese literature. The movie gave me a good glimpse of the Chinese literary scene at that time, and left me intrigued that I read up more about Xiao Hong after that. It was a marathon-3-hour-long, but it left me asking more questions. Maybe it's time to pick up my very first Chinese novel.
Watch the official movie trailer.