Director: Kevin Smith
Writer: Kevin Smith (Screenplay)
Starring: Michael Angarano, Nicolas Braun, Kyle Gallner, Ronnie Connell, Kaylee DeFer, Melissa Leo, Michael Parks, Stephen Root, John Goodman
Plot: The teenager Jarod invites his best friends Travis and Billy-Ray to have a foursome with a thirty-eight year-old woman. While driving to meet the woman, Travis hit a car parked on the road. When they meet the woman, she gives spiked beer to them and they pass out. When the three friends wake up, they find that they are trapped in the fundamentalist Five Points Trinity Church of the infamous Pastor Abin Cooper and that they will be killed. Meanwhile the church is under siege by ATF agents led by Agent Joseph Keenan that have been ordered to destroy the terrorist cell. Will the teenagers be saved by the agents of the law enforcement agency?
Verdict: What Happened?
Story: Let's look at this, right we start off with three school friends going to get a foursome with an older lady, drugged and tricked they get taken to a compound to be eliminated from the world by a cult like family. Sounds like the horror side is working nicely here. We then have them try and escape bringing in a new side to the story with the law trying to stop the family. This is where things got confusing because I thought I was watching a horror film. The film suddenly turns into a near half film long shootout between the house and the law. That is basically all that happened from what I could tell.
Now this takes a lot away from the story, we lose the horror side completely and the action side seems to start from absolutely nowhere. Sometimes this works for a film, but in this case it really didn't work, the only positive I found from the story is that we just didn't know who would get killed off next with nearly all the deaths being shocks. I feel a couple of extra chapters would help this film to have had a completer feel but the genre bouncing really doesn't help it out. (5/10)
Actor Review
Kyle Gallner: Jarod guy with the plan who sets up the road trip, also the one who has to be put through the most but in the end he has to team up with the younger generation of the family to escape with his life. Spends most of his time tied up and when free he is just an annoying kid who thinks swearing will get his point over. (5/10)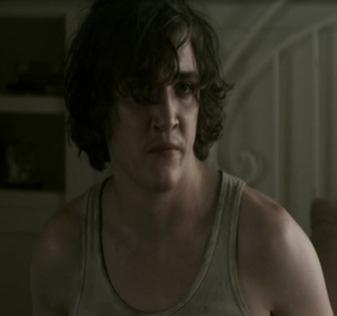 Michael Angarano: Travis driver on their little road trip who ends up being captured like this friends and has to do everything to make sure he survives. When you look at teenage performance you have the standard here, against his family, learning and disrespectful. (6/10)
Nicolas Braun: Billy-Ray it would be say he is the butt of most of the jokes, he is the first to get free but in the end he panics and shows his real loyalty to his friends. Disposable supporting character who offers nothing to the film. (4/10)
Michael Parks: Pastor Abin Cooper leader of the family who constantly goes against gays believe their beliefs will give them a chance to get into a heaven of their dreams. He has brain washed everyone into believing his way is right and will not let any sinners get in his way. I think he was the highlight of the film with his excellent performance as the leader of the group, he always stays calm whichever situation is occurring and gives an incredible speech which draws you into what he is preaching. (8/10)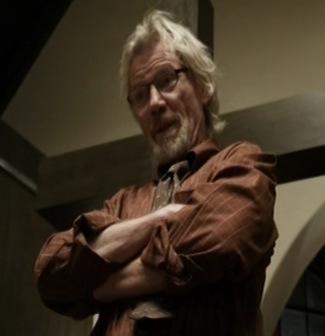 John Goodman: Agent Joseph Keenan tasked with trying to stop the group but when things go wrong he is assigned to take everyone out, no questions. Good performance from Goodman who always shines when on screen. (7/10)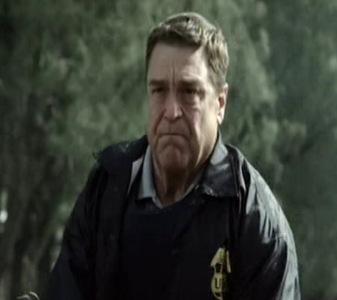 Director Review: Kevin Smith – We all know Kevin Smith has the ability to push the boundaries and this tries to cross subgenres, the only thing is it doesn't quite come off. You can see little bits that shows a Smith trademark but in all honesty the films feels almost unfinished. (4/10)
Action: Plenty of action during the shootout that last for a long time. (7/10)
Horror: Starts promising with the capture leading to the idea of torture and killing of the school kids but ends up disappearing in the second half. (3/10)
Settings: Most of the film is set at the church compound which works because we know the people involved are too far way to get any extra help. (8/10)
Special Effects: Some good effects with certain well placed gun shots. (4/10)
Suggestion: I feel because of the genre cross this will be hard for either fans to really get into and I fail to find any type of fan to suggest this too. (Action or Horror Fans Try)
Best Part: Michael Parks is great
Worst Part: Genre change.
Believability: The cults like this are real but would it end like this, I think not. (2/10)
Chances of Tears: No (0/10)
Chances of Sequel: No
Post Credits Scene: No
Oscar Chances: No
Box Office: $1 Million
Budget: $4 Million
Runtime: 1 Hour 28 Minutes
Tagline: An unlikely film from that Kevin Smith
Overall: Messy Action Horror
Rating