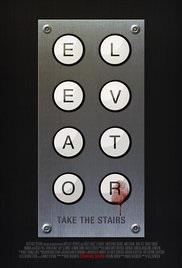 Director: Stig Svendsen
Writer: Marc Rosenberg (Screenplay)
Starring: Christopher Backus, Anita Briem, John Getz, Shirley Knight, Michael Mercurio, Amanda Pace, Rachel Pace
Plot: Racism collides with corporate greed when nine strangers – one of whom has a bomb – become trapped in a Wall Street elevator.
There may be spoilers the rest of the review
Verdict: Simple Thriller
Story: Elevator starts as we meet our guests heading to a corporate party, owner Henry Barton (Getz), his granddaughter Madeline (Rachel and Amanda), ambitious employee Don Handley (Backus) his date reporter Maureen (Sunny), another employee Martin Gossling (Ratray), Celine Fouquet (Briem), investor Jane Redding (Knight) hired comedian George Axelrod (Slotnick) and security guard Mohammed (Zuaiter), the group are all on an elevator heading to the party which becomes stuck after the emergency button is pressed. When we learn that one person on the elevator has a bomb the group must work out how to get off the elevator before it goes off.
Thoughts on Elevator
Characters/Performance – Don is the ambitious employee that has his own secrets that would get revealed in the panic in the elevator. Celine is the pregnant woman who is going to the party for her own personal reasons, Henry is the boss about to announce his retirement but his action are the motivation behind everything that happens. Jane is there for her own reasons which involve her late husband, Madeline is the granddaughter of the boss, she is a full-blown brat. Martin is the happy go lucky employee that is happy to meet the boss at the party. George is the hired comedian and at the most part the asshole figure in the film. Maureen is the one who helps make report the story to the outside for help. This works for the environment the characters find themselves in.
Performance wise, I feel everyone in this movie is fine, no one really stands out as brilliant or bad just part of the process that is unfolding.

Story – People trapped in an elevator facing death if they don't escape, well this is fine it works for everything we need it too. We get the usual clashes which is fine but otherwise this is nothing new to offer. We don't get much happen than talking and seeing who will go onto make the difficult decision to save the rest.
Thriller – We are kind off left wondering just if they will make it out but it doesn't reach all the potential it should have.
Settings – The film nearly all takes place in the elevator which is good for creating the tension needed in the story.
Special Effects – The effects are all good when needed without being a CGI fest.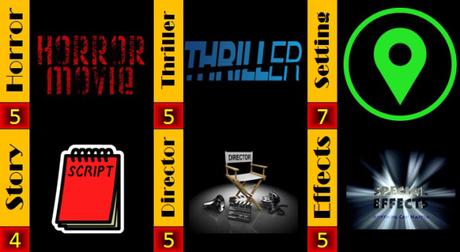 Final Thoughts – This film has all the potential in the world but just doesn't reach the potential it is capable off.
Overall: Simple thriller that lacks the punch needed.
Rating

Advertisements
&b; &b;