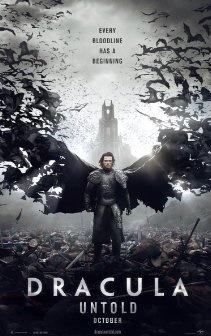 Director: Gary Shore
Writer: Matt Sazama, Burk Sharpless (Screenplay) Bram Stoker (Characters)
Starring: Luke Evans, Sarah Gadon, Dominic Cooper, Art Parkinson, Charles Dance, Diarmaid Murtagh, Paul Kaye, William Houston
Plot: As his kingdom is being threatened by the Turks, young prince Vlad Tepes must become a monster feared by his own people in order to obtain the power needed to protect his own family, and the families of his kingdom.
There may be spoilers the rest of the review
Verdict: Different Take on an Iconic Character
Story: Dracula Untold starts with a history lesson about child slaves in a Turkish army in the 14th century where one child would be come the deadliest warrior Vlad (Evans) that armies would run from. Vlad brings his warriors into a cave in search for the Turks as he and his men search for vengeance leading them to come across an unknown creature. Second history lesson being told to Vlad about a vampire in Transylvania.
When the Turks bring there deal they demand 1000 children from Transylvania leaving Vlad to oppose this decision. Vlad confronts Mehmed (Cooper) about his deal to try and find a peaceful outcome even offering his own service but Mehmed won't accept any deal demanding Vlad's son Ingeras (Parkinson)
When Vlad starts his own war her returns to the cave to meet the creature the Master Vampire (Dance) where Vlad makes a deal to gain the power of the vampire but if he feeds in the first three days he will be cursed with immortality.
We have the gained new powers montage as Vlad learns to control these gifts in his new state as he prepares for his battle against the Turks.
Dracula Untold is a film that I kind of split on what I think about it, on one side I did like the origin story using the stories known through historical time, but on the other side I didn't like how the battles played out because they were almost pointless because Vlad was too powerful. I will say I liked how the story escaped from the horror side even though I do feel Dracula should always be on the horror side of the story. I think this was a solid story but seems to get concepts incorrect and tries to do the Disney thing by make the villainous monster a hero. (6/10)
Actor Review
Luke Evans: Vlad is one of the most fearsome warriors the world ever saw and this time he has to lead his people to safety after angering a neighbouring army. He has to make a deal with a vampire to become one with its powers but if he drinks he will be cursed forever. I can't really fault Luke he does well in the role. (7/10)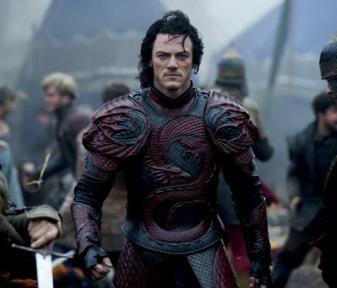 Sarah Gadon: Mirena is Vlad's wife who he will protect until the very ends and will stand by his side even if it means death. Sarah fills the role nicely but doesn't really add to much to this film. (5/10)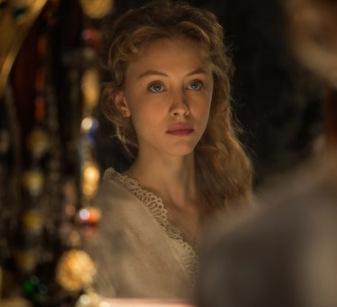 Dominic Cooper: Mehmed is the rival army leader who is also like a brother to Vlad. He demands children for his army but once the offer is rejected he wages war against his Vlad. I don't feel Dominic get enough screen time for a major villain in a story. (6/10)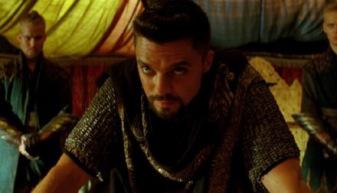 Charles Dance: Master Vampire is the one who curses Vlad with his additional power but he is really using this as a chance to lift his own curse. Charles brings his class to the film with his small supporting role. (7/10)
Support Cast: Dracula Untold has generic warriors in supporting roles who will die for the side they fight for.
Director Review: Gary Shore – Gary does a good job changing how we see a Dracula film for the better because what more can be done on the pure horror side? (7/10)
Action: Dracula Untold has massive battles scenes which all works well and having the different powers in Vlad makes them entertaining. (7/10)
Horror: Dracula Untold doesn't use too many horror elements only the horror icon. (3/10)
War: Dracula Untold brings the story into the middle of a historical battle between the nations. (7/10)
Settings: Dracula Untold uses easy to understand settings which don't seem to end up making too much of an impact on the story. (5/10)
Special Effects: Dracula Untold does deserve the praise for the special effects because the transformation between man bats man looks effortless, while the melting part of the vampires also looks very good. (9/10)
Suggestion: Dracula Untold is one to try, I did find certain parts feeling repetitive but certain parts were good and original for the character Dracula. (Try It)
Best Part: Vlad to bat to Vlad.
Worst Part: The battles seem slightly unfair.
Action Scene Of The Film: First Vlad versus army battle.
Believability: No (0/10)
Chances of Tears: No (0/10)
Chances of Sequel: No
Post Credits Scene: No
Similar Too: I, Frankenstein
Oscar Chances: No
Box Office: $55 Million
Budget: $70 Million
Runtime: 1 Hour 32 Minutes
Tagline: Every Bloodline Has a Beginning 
Overall: Dracula Untold brings us into the action world of the horror icon.
Rating