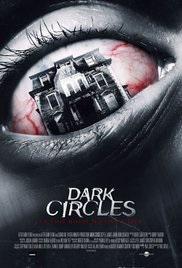 Director: Paul Soter
Writer: Paul Soter (Screenplay)
Starring: Pell James, Johnathon Schaech, Andrea Frankle, Philippe Brenninkmeyer
Plot: Alex and Penny are sick of the hectic city life and decide a move out to the country to raise their newborn child. But they don't expect the horrors threatening their relationship and family.
There may be spoilers the rest of the review
Verdict: Easily Forgettable
Story: Dark Circles starts as couple Penny (James) and Alex (Schaech) are deciding whether to leave the city to raise their new born child, both have doubts but go ahead with the move to the country.
Moving into their country home they discover the peace and quiet isn't what is seems as both Penny and Alex start seeing a mysterious ghostly woman around the house attracted to their baby. The longer the two struggle to get sleep the more the visit appear leaving us to wonder if they are losing their minds or really under attack.
Thoughts on Dark Circles
Characters/Performance – Alex and Penny are good if not basic look at the modern family struggling with a new born child, they lose sleep and question each other's commitments to have the baby in the first place, it is all very basic stuff as you never learn anything more about Penny and the only thing we learn about Alex is that he is a musician.
Performance wise this is also solid from the two leads who must carry the whole film with only moments from the rest of the cast, neither gives a great performance but they do well enough for the film.

Story – The story is easy to follow, couple move to quiet area to raise child and this new house has elements of supernatural, yeah, we have seen this a lot in the genre and this one doesn't offer anything new however much it wants to try and shock you.
Horror/Thriller – We do have a couple of good jump scares in this film but otherwise it is a lot of walking around in the background moments and creepy camera angles.
Settings – For the most part this film is set in the he isolated house which does help our characters mindsets going crazy with what seems like cabin fever but also doesn't give us the final impact of the bigger story.
Special Effects – We do get basic effects when needed but at least the film doesn't turn to it every time.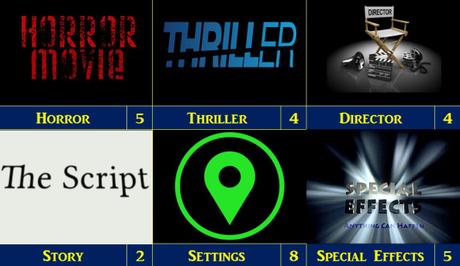 Final Thoughts – This is a basic horror that I feel loses a lot with the final outcome which the film never indicates before the reveal.
Overall: Simple and easy to follow horror that will break no boundaries.
Rating

Advertisements