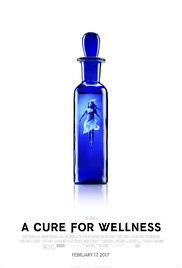 Director: Gore Verbinski
Writer: Justin Haythe (Screenplay) Justin Haythe, Gore Verbinski (Story)
Starring: Dane DeHaan, Jason Isaacs, Mia Goth, Ivo Nandi, Adrian Schiller, Celia Imrie
Plot: An ambitious young executive is sent to retrieve his company's CEO from an idyllic but mysterious "wellness center" at a remote location in the Swiss Alps, but soon suspects that the spa's treatments are not what they seem.
There may be spoilers the rest of the review
Verdict: Extended Mystery Horror Thriller
Story: A Cure for Wellness starts young executive Lockhart (DeHaan) is sent to a remote wellness center in Switzerland to bring the CEO Pembroke (Groener) back to help close a merge in New York. After being involved in a car accident Lockhart finds himself with a broken leg and now a patient of the Wellness Program.
Still searching for Pembroke, Lockhart makes a deal with the director Volmer (Issacs) to stay for a couple of days to finish up the treatment for Pembroke. In this time Lockhart meets a mysterious young woman Hannah (Goth) the only other young patient who he tries to unlock the secrets of the program, which will test his own sanity.
Thoughts on A Cure for Wellness
Characters/Performance – Lockhart is the driven ambitious young man who has nearly reach the peak of his career at such a young age, he is haunted by his past which does include his father's suicide and his mother's death, this leaves him alone but in search for answers once he becomes the latest patient in the program. Volmer is the director of the clinic, he constantly remains calm through any incidents that occur and does have his own motives for the clinic. Hannah is the mysterious young woman also in the clinic, she is the only young patient there and she is Volmer's main project but we are left to wonder about her past.
Performance wise, Dane DeHaan is good in this leading role and you can clearly see why he is tipped for a great career. Jason Isaacs always makes for a good doctor figure and this is no exception, while Mia Goth continues to make a name for herself in these stranger roles.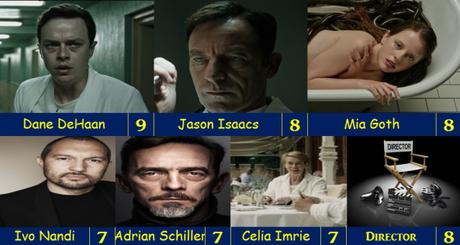 Story – The story is filled with questions which always makes for a good story, I will have to point out that this is a long film nearing the 2 and half hour's mark and even at that you can see how the pace can be questioned but it doesn't feel long. We get a new look into the asylum genre which I feel is something we needed but the weakness is that we never hit the full levels of any of the genres involved.
Fantasy/Horror/Mystery – The fantasy elements of this film come from the world we are placed into, this also comes for the sci-fi side of everything too. The horror comes from see what happens within the walls which is quite shocking at times but the best use of the genres comes from the mystery element which keeps us guessing from start to finish as we simply don't know where it will go.
Settings – With most of the film taking place in the clinic we find ourselves trapped just like Lockhart in a place which doesn't have an escape because being there means you don't want to leave.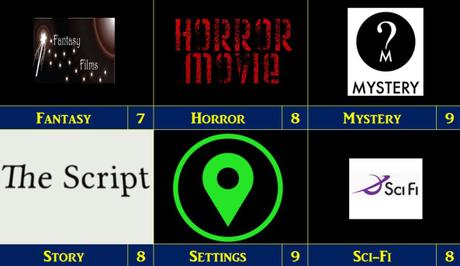 Final Thoughts – This is one long mystery thriller that doesn't stop you wanting to see where the film will go and then it will leave you shocked by the end.
Overall: A rewarding mystery thriller
Rating

Advertisements