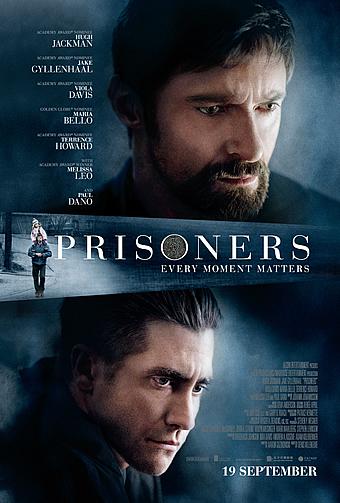 Directed by: Denis Villeneuve
Starring: Hugh Jackman, Jake Gyllenhaal, Terrance Howard, Viola Davis, and Maria Bello
Plot: A police detective has to search for two missing children while dealing with a vigilante father sick of waiting for procedure.
Review:
Jack Gyllenhaal stars as Loki, the rock star detective. He has a shitty haircut and some cool tattoos that give him a sense of history, but it is his Raymond Chandler swagger and cynic intelligence that makes him memorable. He tries really hard to get into that Ryan Gosling/Michael Fassbender style of acting. That is, when you stop wearing your emotions on your sleeve, and you allow a minimalist screen presence to say much more than dialog ever could. Gyllenhaal doesn't quite accomplish it beyond "cool as a cucumber/rules are made to be broken" authority figure.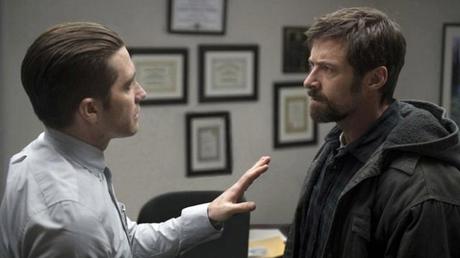 Luckily, Villeneuve and the script know that any actual compelling emotions are going to come from the parents, not the cops. The cops in these circumstances are usually beaten down by their sense of responsibility and obligation. There is only so much complexity to explore. It certainly doesn't compare to what parents would go through, at least as far as I could imagine. Maria Bello, an underrated talent and beauty, gets taken out of the equation pretty quick with her pill-popping naptimes, but she does what she can with the time given. Viola Davis and Terrance Howard are frozen stiff (in a good way) paralyzed by emotions. Their eyes look like they are screaming, but fear has completely collapsed their limbs. They are victims to their most primal emotions becoming deaf to logic.
At the center point of all this misery is Hugh Jackman, who gives a career performance as Keller Dover, the vigilante father of one of the missing girls. He keys more into the Gosling-Fassbender style I was talking about earlier, but at the same time, he allows himself to explode every once in awhile in some of the most raw anger I have ever seen brought to screen. He needs some of that for his next outing as Wolverine, if he even gets one. It is truly a haunting, emotionally exhausting portrayal.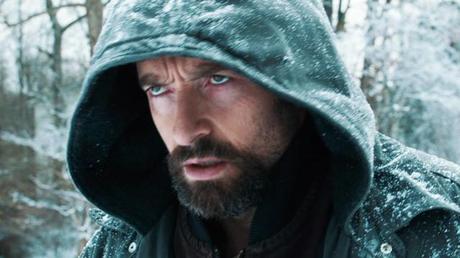 The camera is used very deliberately. It seems like a no-frills, point-and-shoot style, but it is what it doesn't show you that it is important. Strange, blocked angles. Steady and long-take shots on singular images. It is feeding you information and keeping it from you all at the same time. That said, the mystery plot is fairly simplistic and an easy enough code to crack, but that is an easy flaw to forgive when the performances seem higher priority than the mystery.
Prisoners joins a long line of recent work that snatches a potboiler story right out of a paperback novel and makes it relevant again with artsy film-making and emotional resonance. It is what AMC's The Killing wanted to be but fell WAY short of. I wish I could tell you more about Denis Villeneuve. His filmography sounds interesting, but this being his English language debut (his second filmed but first released), I have just heard of him. Please excuse my American myopia! I will definitely be checking out his CV to make up for it. So far, he has made one hell of a first impression on me. 
Rating: 9/10