Movie Review: 'Judy'
Director: Rupert Goold
Cast: Reneé Zellweger, Darci Shaw, Finn Wittrock, Rufus Sewell, Michael Gambon, Jessie Buckley, Richard Cordery
Plot: Towards the end of her career, Judy Garland is forced into a series of concerts in London in order to regain custody of her children. Along the way she struggles with drugs, alcohol and her public image.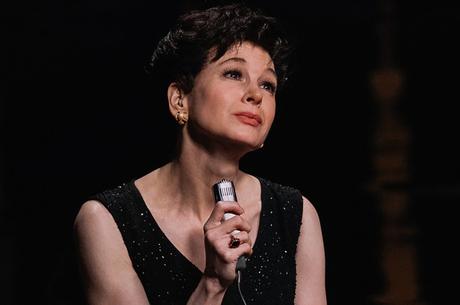 Review: Is it Oscar Bait season already? If this one looks as though it's ticking all the boxes, that's because it is. A Hollywood focused period drama about a damaged public figure. From the outset it looks like a by-the-numbers biopic...and it is.
Although the movie does occasionally dip into Garland's (Zellweger) youth as a member of the MGM stable of performers it's the long-term effects of this lifestyle has had on her and her relationships. When we join Garland, she's four times divorced, unable to find work due to her reputation of being 'difficult' and at risk of losing the custody of her youngest children. Feeling out of options Garland moves to London to perform a series of concerts in order to pay off her debts and spend more time with her children.
Once in London we see Garland struggle with drugs and mental health issues, create problems for her handler and band leader and, on occasion, connect with her audiences and fans. These individual subplots are hit and miss, with a mid-movie sequence where Garland spends time with a gay couple who have bought tickets for every show. This is a genuine moving couple of scenes that alludes to Garland becoming a gay icon, in part because her personal struggles resonated with obstacles they experience.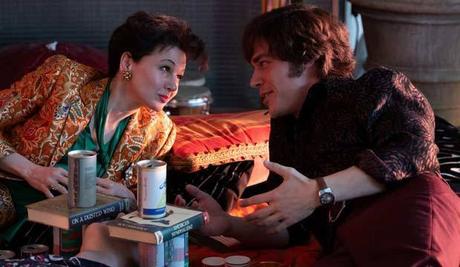 What lets the film down is that much of the supporting cast are given almost no chance to give their roles any depth. Many of them only serve to drive the plot forward and have little personality themselves. Worse, they often behave inconsistently from scene to scene. We can't work out if band leader Gus liked or disliked Garland, as in one scene he's treating her to an expensive cake and in the next (which takes place a few hours later) he looks wary of her and scared to see her.
Zellweger is putting in one of the best performances of her career, so the narrow focus on her isn't a dealbreaker. Her singing scenes are the most remarkable part of the movie, and we were surprised to learn that she performed the songs herself. It's incredible how well she matches Garland's distinct vocal style.
When we came to the end of the film we wished we got to learn more about Garland's earlier life, as the most interesting parts of the story focused on her treatment by the Hollywood system early in her life. They show how her personal life and relationships were controlled by the studio, her constructed image as the 'girl next door' and the use of appetite suppressants and sleeping pills to manage her workload. It's fascinatingly horrible and is an ongoing issue in the entertainment industry today. We'd love to see a spotlight pointed at this story.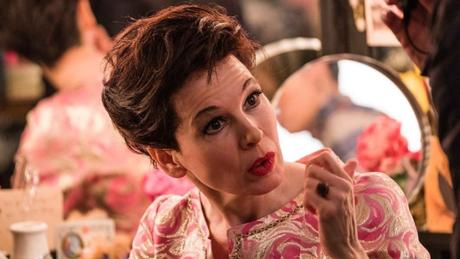 This is a fine movie, but it doesn't break away from the genre conventions. It's a competent if slightly bland biopic.
Rating: SIX out of TEN