- By Hariz B.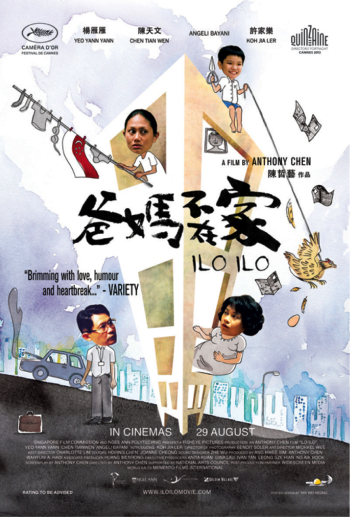 When local film Ilo Ilo premiered at the Cannes film festival, it received a standing ovation that lasted for no less than 15 minutes, an amazing feat for a film that comes from this small place we call home. The situation was quite similar on the day I watched it. It was one of the first few screenings in Singapore, and director Anthony Chen himself was there to answer questions post-screening. The applause was unsteady at first, but it soon rose to be so loud it was almost deafening. And for good reason too – it is an excellent film.
 Ilo Ilo is Anthony Chen's first feature film, one that has taken him three years to make. Before this Chen only wrote short films, and he was inspired to write Ilo Ilo by his own personal experiences. As a child, Chen had a Filipino maid who took care of him for eight years, after which he had to say goodbye to her as she went back home. "The day she left was so emotional. I remember crying my eyes out at Changi Airport," he said in an interview.
The movie tells the story of a family that decides to employ a Filipino maid, Teresa, despite the harsh economic times of the late 90s.  The inclusion of Teresa (who they call Terry) into their lives impacts each family member in their own personal way. Terry herself tries her best to adapt to the radically different lifestyle she finds herself in. She discovers a friend in Jiale, the mischievous son of the family, and what follows is an unforgettable tale of companionship.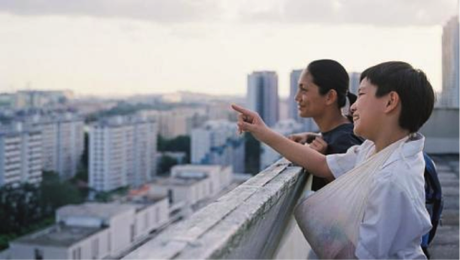 The relationship between the very driven Teresa and the playful Jiale is truly one that is special. It is fascinating to watch them grow gradually closer, starting out as enemies but ending up looking out for another. Terry boldly speaks up for Jiale when he is in danger of being expelled from school, and in turn Jiale gives Terry food at a dinner where she is not allowed to sit with the family. Iloilo has much variety in the scenes featuring the two, ranging from quiet moments to loud, heart racing ones, and each one is a delight to watch. The pacing of the movie is just right, and the drama here is never overdone.
But Jiale and Terry are not the only characters in the movie. Ilo Ilo does a fantastic job giving equal amounts of screen time to each character, perhaps because there are only just four of them. It never feels like any one is ignored, they all go through some sort of journey – succumbing to weaknesses and trying their hardest to achieve some sort of clarity in their lives.
Chen has done a great job in the casting of Ilo Ilo. Chen Tian Wen and Yeo Yann Yann are perfect in their roles as a disgruntled couple trying to make ends meet. The economic downturn is an excellent choice of setting that provides a great platform in highlighting the desperation of the characters. In an unforgettable scene when Tian Wen's character Teck is overwhelmed by the guilt of losing his job and starts crying to his wife, you almost feel like reaching out to him, telling him that things will all work out.
Ilo Ilo positions them well, the couple argues and gets angry at each other as most other couples do, but never to the point where it feels artificial or even dramatic. And it is in their empty stares in the scenes when they are alone, that you see how hard they are trying, how to want so much to just be happy. This is especially true for Yann Yann's character Hwee Leng, whose dissatisfaction with life convinces her to try a self-esteem improvement programme –  to resort to such measures only points to how desperate she is.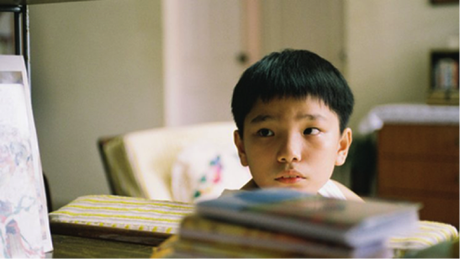 Anthony Chen said that he saw 8000 children before deciding on Jia Ler, an actor who has never done professional acting before. He made the right choice; the rawness of Jia Ler's acting makes him more convincing, resulting in a performance that is more authentic. There is no doubt to Jiale's laughter as he jokes with Terry, or when he tries his best to hold his tears in when things do not go his way.
Angeli Bayani executes the role of Terry with careful deliberation,  making sure to not over-dramatize the role. Terry's sense of perseverance is never overshadowed by her fragility as a stranger in a foreign land, as Bayani demonstrates a thorough understanding of her character.
The cinematography is nothing groundbreaking, as Chen tends to play it safe with his shots. He does not experiment and sticks to mostly simple camera-work. But this complements the film's sincere approach to telling a story close to heart, not creating a piece of Hollywood.  It adds to Ilo Ilo's honesty. Here is a movie that does not try to overstate things, but one that wants to tell the story of this family in the most realistic way possible.
And it is this sincerity that audiences recognize and respond so very well to – why there were as many quiet sniffles, as there was loud laughter in the movie theater that evening. The scenes in the movie struck a chord in the hearts of the audiences because they recognized the feelings of love and loss that Ilo Ilo so accurately portrays, more so for a local audience that has actually gone through similar tribulations in their lives.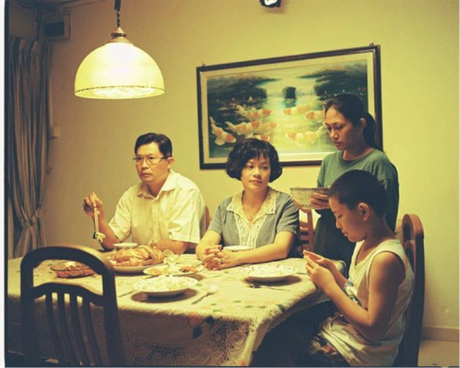 I think Ilo Ilo's greatest strength lies in how honest it is, almost as if Anthony had placed cameras to document a real-life Singaporean family. The extent of detail that Chen pays to is impressive, especially in the family's home. Old Pokemon stickers pasted absent-mindedly on a bed frame, rusty window grilles, and staircases full of inconsiderate cigarette butts - these are the kind of small details that give away how personal the movie is.
Ilo Ilo absolutely deserves the Camera D'or. It is a movie that strikes you in unexpected places, and it is hard to find fault with a movie that has this much heart in it. It is a delight to watch, and will definitely be one of those movies that you keep with you, always. More importantly, it is very heartening to know that a place as humble as Singapore can produce a triumph of a movie on an international stage.