Movie Review: 'Don't Breathe' (2016)
Directed By: Fede Alvarez ( Evil Dead)
Starring: Jane Levy, Stephen Lang, Dylan Minnette, and Daniel Zovatto
Plot: Three friends rob houses to make it through their tough lives in Detroit. They decide to make one last trip and steal hundreds of thousands of dollars from a blind recluse. Unfortunately for them, things don't go according to plan when they recluse turns out to be much stronger and scarier than they thought. This review is spoiler-free!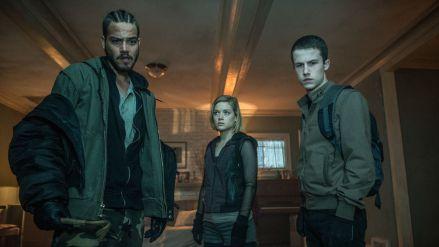 Don't Breathe is a harrowing exciting roller-coaster ride that keeps you on the edge of your seat from beginning to end. The film explores the blurred line between protagonists and antagonists and ends up reminding us that at a base level it's all about survival. What these characters are doing is wrong but we still understand them and in a way are rooting for them. The film takes twists and turns that makes us question our feelings towards all motives and keeps unsure of exactly what is going on.

The cast was on-point. Stephen Lang was able to elicit fear and sympathy simultaneously while Jane Levy proved once more how much of a powerhouse she can be. Dylan Minnette, and Daniel Zovatto round out the main cast and provide surprisingly well-developed characters for the audience to follow on their journey.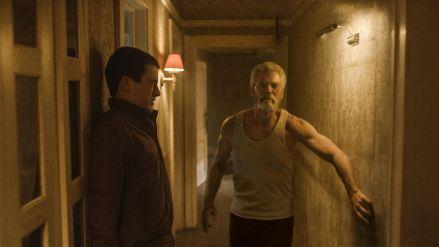 Fede Alverez has outdone himself once again. His first horror feature, the Evil Dead remake, was mostly well-received (despite the typical anti-remake crowd). That film managed to use practical effects and a classic story to create a modern horror film worth calling a classic. Don't Breathe is just as powerful and just a well-made. It is also incredibly original and near-perfectly shot. I'm no expert on cinematography but this was a beautiful to watch. There was one particular scene shot in night-vision that I will always remember as being a specifically wild ride. There was a particular twist (or motive, shall we say) that I felt was a bit too ridiculous and unnecessary but it surprisingly didn't ruin the rest of the film, which was able to continue on at its perfect pace until the end.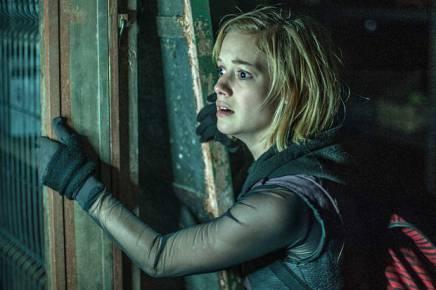 The best thing about this film is the consistency of suspense. Unlike horror movies that provide perfectly-timed jump scares, Don't Breathe managed to perfectly balance the genre of Thriller and Horror. Of course there are jump scares and scary moments, but it is the tension that works the best. As an audience member I never wavered in my attention. While the characters are struggling not breathe the audience has to remember to do so.