If you remember my review on the film, The Iron Lady, you'll realize how much I loathed a film that failed to truly capture the essence of the polarizing politician of England during a time when unemployment was high, war was happening and rioting was increasing.  It saddened me to see such a character and opportunity to show the effects of her ruling did to the country of England, possibly framing her in a different, accurate light instead of the frail, dementia laden woman she was at the closing of the film.   You never truly got a sense to understand what life was like under her tutelage as Prime Minister, but I guess it wouldn't have been kind to begin with.  So in 2006, Director Shane Meadows created a film that captures his life in a semi-autobiographical way to showcase a micro-cosom of those that were living through a rough time in England's growth.  It was the era of Thatcher's rule and This Is England was a portrait of a group of youth skinheads trying to find and hold on to their identity when the future itself was bleak and uncertain.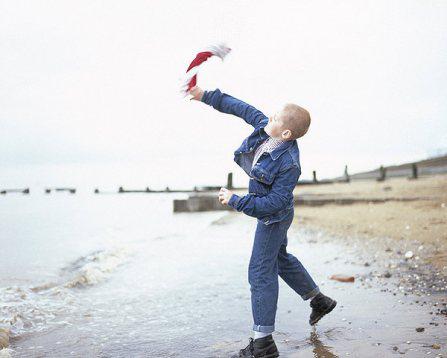 Shaun (Thomas Turgoose) is a 12-year-old boy edging into adolescence without a father, his dad having lost his life the year before in the Falkland Islands War. A gang of skinheads — tough guys in their teens and early twenties who shave their heads, wear Ben Sherman polo shirts, and Dr. Martens boots, and listen to ska music — walk the streets in Shaun's neighborhood, and one day they start picking on him. Shaun, however, shows he can give as good as he gets, and gang leader Woody (Joe Gilgun) takes a liking to the boy. Woody takes Shaun under his wing, and he starts hanging out with the skins, getting advice on dressing right from Woody's girlfriend, Lol (Vicky McClure), and learning about Jamaican music from West Indian skinhead Milky (Andrew Shim). However, the gang begins to change when Combo (Stephen Graham) is released from prison and returns to the neighborhood; like many skinheads, Combo has been recruited by the National Front, an openly racist right-wing political party, and soon the gang begins to fracture, with Combo taking one faction toward violence and petty crime against blacks, Indians, and Pakistanis, while Woody and his friends follow a more benign path. ~ Mark Deming, Rovi
This Is England was an incredible surprise for me, a film that I had no real connection with as my time as a youth wasn't spent listening to ska music or shaving my head, I did have some Doc Martens because DM's on your feet give you cred on the Street son.  The film is a honest and warm  coming of age story, one where a morose young boy Shaun (played by Thomas Turgoose) is a boy without a father due to his death in the Falkland Wars.  With no male figure in his life, he is befriended by a group of mellow skinheads, ones who shatter that turgid image of swastika wearing, hate spewing denizens of the world.  Shaun is chided and pranked, but ultimately is accepted because of who he is, a boy in need of some friends and an identity.  The feeling of bonding and camaraderie is what keeps this motley group of skinheads together, weathering the bleakness of society and joblessness.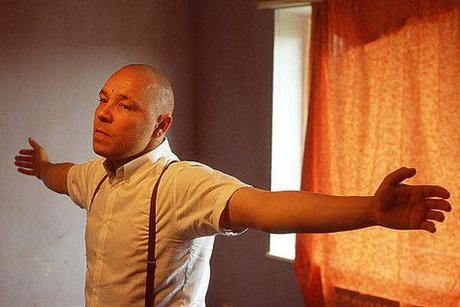 The acting from the young group of kids and teens in this film is remarkable.  There is this sort of un-coached essence in the acting of the youths.  They learn to develop and grow along with the film that their interactions with one another seem so natural and vibrant.  They become the cohesive family that they don't have outside of the gang, the sort of bonds that are forged through adversity and time.  Turgoose is incredible as the guile, young lad who is shaped and molded in a time when he doesn't have anything to latch on to, needing that feeling of belonging to something.  So his growth and maturity is feels from the heart, more so because director Shane Meadows writes from a sympathetic eye and memories of his time as a youth.
It's the sort of film that connects with us on the base level of being a young kid at one time or another.  While the film is a coming of age tale, it is more so a poignant look at youth during the era when they were dubbed "no hopers" referring to the high unemployment under Thatcher's rule as PM.  While the skinheads cruise through life with little worries, the conflicts arise when Combo, powerfully played by Stephen Graham, begins to shift the tone to that of rejection and hate.  The Nationalistic side of the Skinhead culture begins to surface, forcing a difficult decision for self-preservation, whether the youths will pave their own path in life or push back with force to take back their future.  There is never a clear answer, but that is really the point of growing up during that time.  You don't know what the outcome will be in the end, but only that your convictions and identity will get you through it.  This Is England is a powerful film, one filled with dramatic moments interspersed with the comedic side of life of youths coming together to weather through the rough times.  It's heartfelt, powerful and provoking enough to give some deep insight in the time and culture of a country with no bright future ahead.
*images via RottenTomatoes