This past summer, you couldn't even swing your mighty hammer of Mjolnir without hitting a superhero movie.  I mean you had X-Men, Thor, Green Lantern and Captain America all coming out during the summer months.  It was a bit of a sensory overload with four movies all going for the origin story boot and franchise beginnings.  Wading through these movies was a joy, except for Green Lantern, and while some people didn't like Captain America, I personally found a lot of enjoyment from the films even with the shortcomings of the story.  To be fair, this is one of the best origin story films to have come out in the past year.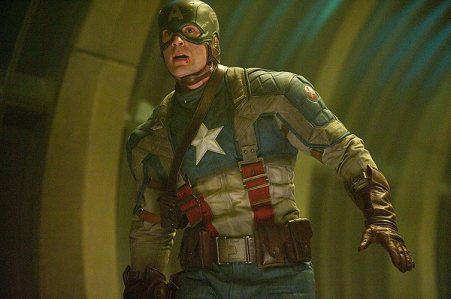 Now my initial review of the film had an above average  rating.  While below the rating I gave for X-Men and a bit higher than Thor, Captain America really was a solid film and with time, has grown on me with repeat viewings.  The film is the proper way to do an origin story, not that it is THE origin story blueprint, but the film managed to make this entertaining and telling the whole aura of who Captain America is.  I found myself enjoying the first half of the film immensely and it had an excellent rhythm to the whole proceedings.  It handled the beginnings of the cannon well and established the characters and world properly.
What tripped up the film is the pace of the second half of the movie, where we get two solid action set pieces, but the story is rushed so that we can get to Captain America in modern America time and thus setting up the story for the new Avengers film.  The film was handicapped from the start with the title alluding to his involvement with The Avengers, thus accelerating the story line.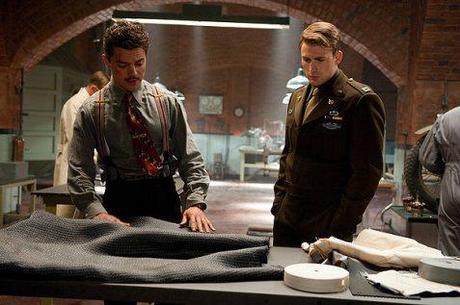 Overall I still loved seeing Captain America brought to life by Chris Evans and he did the All American boy proud.  Fantastic casting and action, but the second half of the film feels rushed and it hurts a bit.  Still, one of the better comic book movies around and if you don't believe me, read my original review attached to the post.
Overall I feel like Joe Johnston did a great job with the material he had to work with.  The movie had this wonderful, pulpy feel to it like I am watching living propaganda posters come to life on the screen and I can buy into the world that he was setting the movie in.  He kept a tight pace with the movie and made it both action and comedy oriented.  There are several genuinely funny scenes int he movie that get some great laughs and then he pulls back into the movie.  read more here
*images via RottenTomatoes