I honestly question people who don't enjoy a Coen Brothers movie.  I mean their films are just flat out amazing, funny, well cast, and genuinely some of the best movies around.  They can mix genres wonderfully, actually almost seamlessly, they can play serious in one movie and then give us a comedy the next.  I sit in anticipation for everyone of their movies and I own practically every single one of their films on DVD.  While some might be saying. "why isn't this about The Big Lebowski" or "How about No Country for Old Men", I have a certain affinity for this movie and I also covered The Big Lebowski in an earlier post.  Besides, you don't need me to tell you why The Big Lebowski is a good, it just is.  So Burn After Reading brought together a stellar cast, a wacky plot, and all the dark comedy trappings that make their films so enjoyable.  Plus coming off the high of No Country For Old Men, we needed a little something comedic to make us push the image of Anton Chigurh out of our minds.  God that villain was frightening.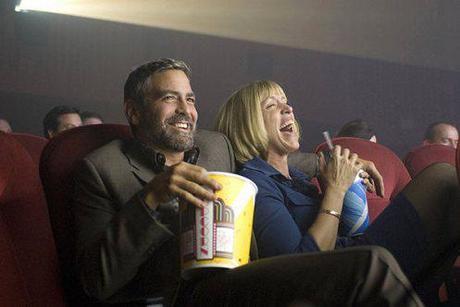 Burn After Reading begins with CIA agent Osborne Cox (John Malkovich) losing his job. This prompts his long-suffering, unfaithful wife (Tilda Swinton) to consult a lawyer about divorcing him. Osborne decides to write a book about his exploits, but an early draft of his work ends up lost at a gym where it's found by the dim-witted Chad (Brad Pitt) and the plastic-surgery obsessed Linda (Frances McDormand). They decide to blackmail Osborne in order to help Linda pay for the numerous procedures she wants to undergo. Things grow even more complicated when Linda starts an affair with Harry (George Clooney), who also happens to be sleeping with Cox's wife. ~ Perry Seibert, Rovi
There is a whole lot going on with this movie, but part of the charm is that the entire chaos of the film lends to some of the comedic moments and overall confusion of the characters having to pull off so many different tasks.  It a star packed film, so with all that gravitas on screen, there are a lot of memorable moments and excellent scenes within the movie to star as your favorite.  Burn After Reading is a very slick, spy caper, with the story revolving around Cox's missing documents and the whole, who's playing who angle.  It's filled with zany characters that are just absurd enough to really fit within the contexts of the film, which are just finely cast especially watching Brad Pitt play some airhead, personal trainer.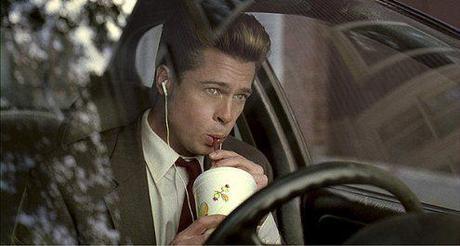 The best aspect of the movie is the mixing of themes and elements of storytelling within the movie itself.  You got a love triangle between Linda, Harry, Katie (Cox's wife) that is just about as honest as a love story can be with people looking for love in all the wrong places.  They have moments of clarity in their relationships, even with all the crazy antics that seem to befall them.  There is the mockery of spy films with Brad and Linda trying to extort money from Osborne to get plastic surgery money for Linda, but also them trying to set up buys and drops like secret agents do in the movies.  They have of course, predictable results and the plot just goes around and around until you get a resolution and here and one over there.  It's not a mess of a movie, in fact it kind of mocks those spy thrillers that are more, on rails with the plot and story.  This just goes all over the place, but it is incredibly enjoyable as a Coen Brothers film.
I wouldn't say that this is one of their best movies nor the most absurd of their movies.  It's a great mix of the wacky films like Raising Arizona and the serious movie of say Barton Fink.  The characters shift wildly in tone, but come out endearing.  They might be more caricatures of themselves, mocking the standard archetype of spy films.  In the end though, there are enough solid scenes to keep you interested and you can overlook some of the story structure falls.  It's darkly funny, sometimes sad, and the dialog between all the characters just has enough on the surface to get you to buy it, that is until you realize that what they are discussing is downright manic.
*images via