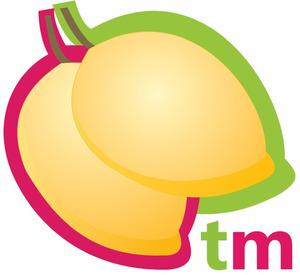 Aaand for today's Motley Monday, we bring to you an interview with the voice of TwoMangoes

and hope that you'll take a peek at not only our interview but their site as well! Cheers!
1) What was the motivation behind creating TwoMangoes?
If you ask any user, of any other traditional South Asian dating site, whether they are happy with their experience of what's out there today, you'll most certainly hear in their answers that  there is a need for a better solution. The hard truth is, what's out there is just not built well enough to give users an enjoyable experience, and more importantly, large fees are being charged for imperfect products.
We've built TwoMangoes from the ground up, as a Web 2.0 social network experience. We like to think of ourselves as a hybrid of Match.com and Facebook for South Asians. When you log into the site you'll see a live feed of user activity on the site. You'll see which users have logged in, changed pictures, updated their profile, and so on. It's a popular feature on Facebook, which, we all can agree, is a behemoth success in getting people talking.
Our mission is to steer clear from the "biodata" approach. Instead, we focus on a more networking two-way social connection between individuals. Play on our site for a few minutes and you'll see what we mean.
Going beyond our online presence, TwoMangoes hosts speed-dating events, parties, and networking events which take place all across the globe. We put a face to our name and provide our users with a strong offline experience to complement their online presence. People are so used to seeing us out and about at events, they feel comfortable approaching us. We are relateable. We're real. We're just like them.
2) Would you say that your site has aimed to cater to a specific demographic? What is it?
We cater our site towards the global South Asian population and todays South Asian professionals because we feel there is a lack of that in the market today. There are a lot of sites that have a more traditional matrimonial-based approach and focus on the more traditional Indian population, but none that really focus on NRI population or more progessive thinking South Asians. The second generation isn't necessarily our target, however, our site tends to appeal to those of us who were born or raised outside of India, having assimilated into two cultures. Demographically, this naturally includes mainly second generation South Asians.
3) Do you think you have been successful in reaching out to people within this demographic?
Absolutely! The fact that there is nothing currently in the market like TwoMangoes.com, with our new age approach and relaxed environment, makes our job quite easy because people are actually looking for something like us! A key factor in our success has been our grass-roots marketing approach, where we make it a point to reach out to individuals through a variety of mediums, whether it be conferences, events, or through social media. If you follow us on twitter or facebook, you know how active we are and how much user engagement we have amongst our target demographic. This comes as direct result of the focus we put on speaking to these people directly as opposed to relying on broad brush marketing techniques, which many of our competitors prescribe to. Most importantly, our team consists of people from within the demographic we look to target so we understand the problems and needs faced by this generation of singles.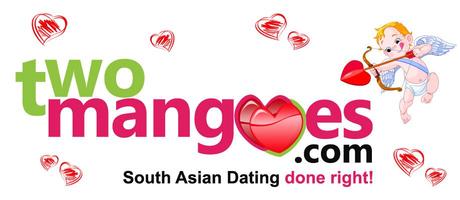 4) What are your short-term and long-term goals for the future of TwoMangoes?
Our running joke for the answer to this question is of course, World Domination (:-)) On a more serious note, our desire is to become the single largest source for South Asian singles across the globe, providing people with one common platform where they can meet and network with individuals from a variety of cultures, geographies, backgrounds, etc. Simply put, we want to have a footprint anywhere there are Single South Asians in the world (and trust us, we are everywhere!).
5) How has showcasing the writing talent of South Asian bloggers enhanced TwoMangoes?
That is a bi-directional win! We are honored to have so many talented SA bloggers writing for our popular blog. Each one has a unique voice and unique perspective and area of interest. For the bloggers, it has provided them an outlet to emote. They are passionate about what they write. South Asian bloggers have a unique voice, with respect to our culture, dating, marriage, parental issues, movies, and music. There is a voice for everyone on our blog. We're truly lucky to have such stellar content that goes even beyond the topic of "dating".
6) What is TwoMangoes' general platform/belief for determining compatibility between two users?
We use a neutral cultural barometer, like occupation or foods, that are common in our culture, and things that people are interested in knowing about each other, rather than things like caste and skin color into the equation, which we don't feel are antiquated for our target market.
The Mango/Coconut Slider is where people can either be "mangoes" which is very South Asian (i.e. I heart Bollywood) versus "coconuts" which is totally non-South Asian (i.e. What is Bollywood?). Or maybe you are somewhere in the middle. You adjust it, you decide. This is something that people are interested in knowing about each other when looking for a potential date. Another awesome feature is the ability of your friends (or if you dare, family) to write something about you to offer a different and unique perspective, rather than having to answer that question, "So, tell me about yourself" repeatedly.